Main content starts here, tab to start navigating
Collaborations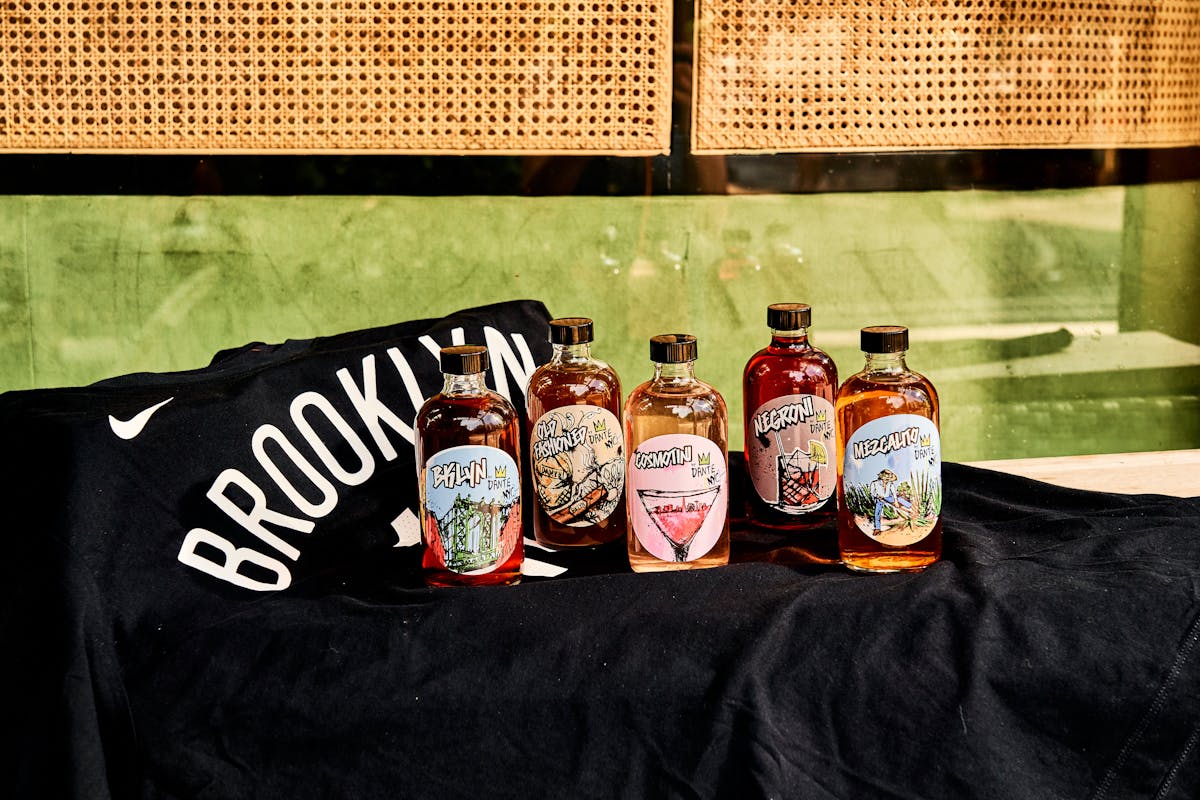 DANTE SEAPORT
Dante Seaport is the newly revamped seasonal concept from Dante. Following two successful winter seasons on Pier 17 in NYC's Seaport district - Dante on the Greens and Dante Winter House - Dante is continuing its residency through the Spring and Summer with reimagined food and beverage offerings, live music and engaging programming.
Located in the alley space between The Fulton and Momofuku on Pier 17, Dante Seaport is a 200-seat, open-air, waterfront venue decorated with greenery and bright Italian details. The waterfront wall is made of floor-to-ceiling windows that open completely, allowing for an indoor-outdoor feel with bistro-style tables and chairs lined up along the walkway.
Dante Seaport's revolving programming will include various cocktail workshops, as well as a rotating live music program featuring everything from DJs to Jazz ensembles. Additional programming, including retail activations, art installations, and more, to be announced throughout the season.
Dante Seaport is located at 89 South St. (on the East Side of Pier 17) and is open 7 days a week, closing at midnight Sunday through Wednesday and 1:00 a.m. Thursday through Saturday.
VISIT DANTE SEAPORT
Dante x Brooklyn Nets
Dante has partnered with Barclays Center and the Brooklyn Nets to serve its award-winning cocktails throughout the arena's suite level, as well as in the Qatar Airways Club, for all remaining Nets home games during the 2021-22 NBA season.
This partnership is part of a slew of new VIP food and beverage offerings that have debuted at Barclays Center, celebrating the best of NYC. Fans can now enjoy six of Dante's beloved signature cocktails in bottled and tap form in the arena's Qatar Airways Club, accessible exclusively to courtside ticket holders. Several of the cocktails come in individual, 4oz bottles, featuring reimagined artwork of Dante's popular labels in a graffiti style - a nod to the Nets' Brooklyn identity. Each label was designed as a special tribute to Brooklyn, the County of Kings.
"SodaStream x Dante" Cocktail Kit
To celebrate the launch of their new Art Sparkling Water Maker, SodaStream partnered with Dante to create an elevated cocktail kit that brings Dante's beverage expertise to the world of at-home cocktail making. The SodaStream x Dante Art Limited Edition Cocktail Kit comes equipped with all the tools customers need to be their own professional mixologist: a cocktail book with recipes created by Dante's team exclusively for this collaboration, as well as a custom shaker and jigger.
Dante x F!VE Drinks Canned Cocktails
Following the rise if ready-to-drink beverages, Dante teamed up with F!VE Drinks Co. to develop a line of craft canned cocktails inspired by some of Dante's most popular drinks. Featuring standout gold packaging, the line includes the Summer Spritz, "Americano 2.0", Gin & Tonic and soon-to-launch Spicy Fresca. The cans are available to ship nationwide through F!VE Drinks and in select NYC liquor shops.
Order Here
Dante Aspen
For the past two winter seasons, Dante has partnered with the Snow Lodge in Aspen, CO, serving seasonal food and cocktails to complement the venue's regarded lifestyle and music programming. In 2021, Dante's residency in the mountains extended through the summer with a pop-up at the renowned Chef's Club at the St. Regis Resort.