Main content starts here, tab to start navigating
CAFFE DANTE MENU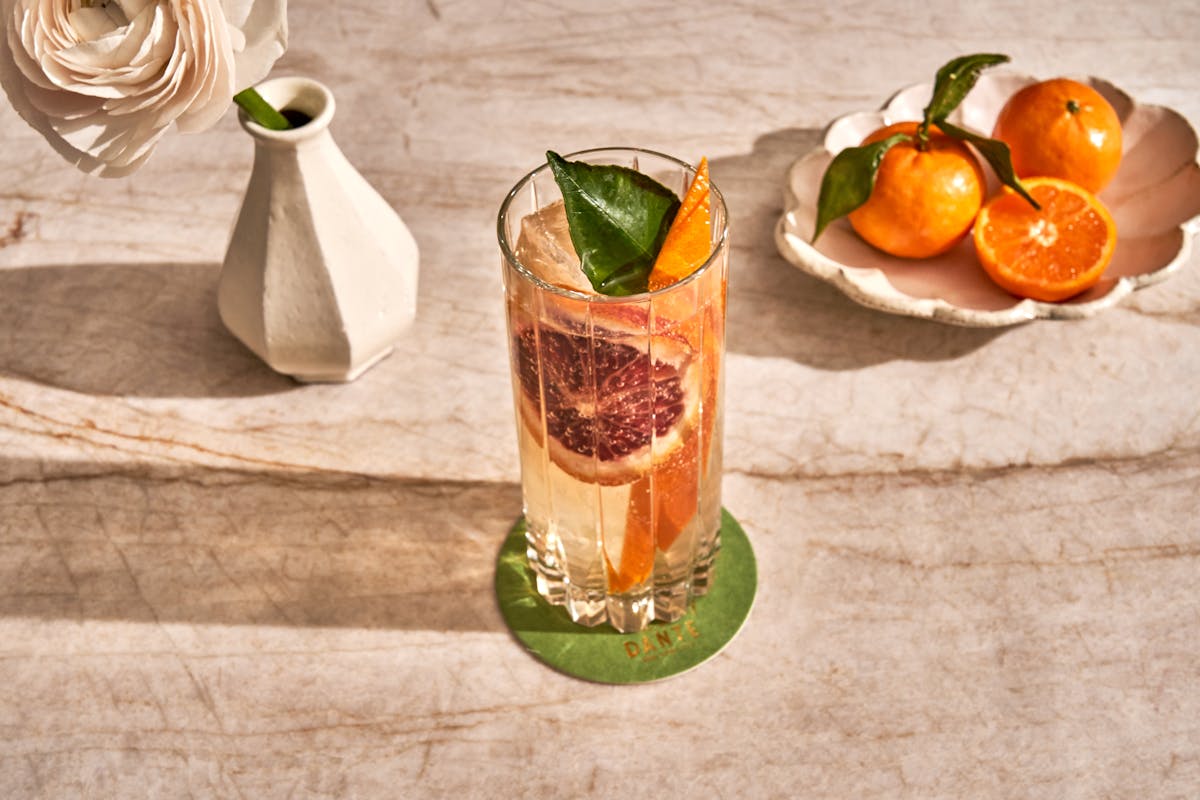 Slide 1 of 14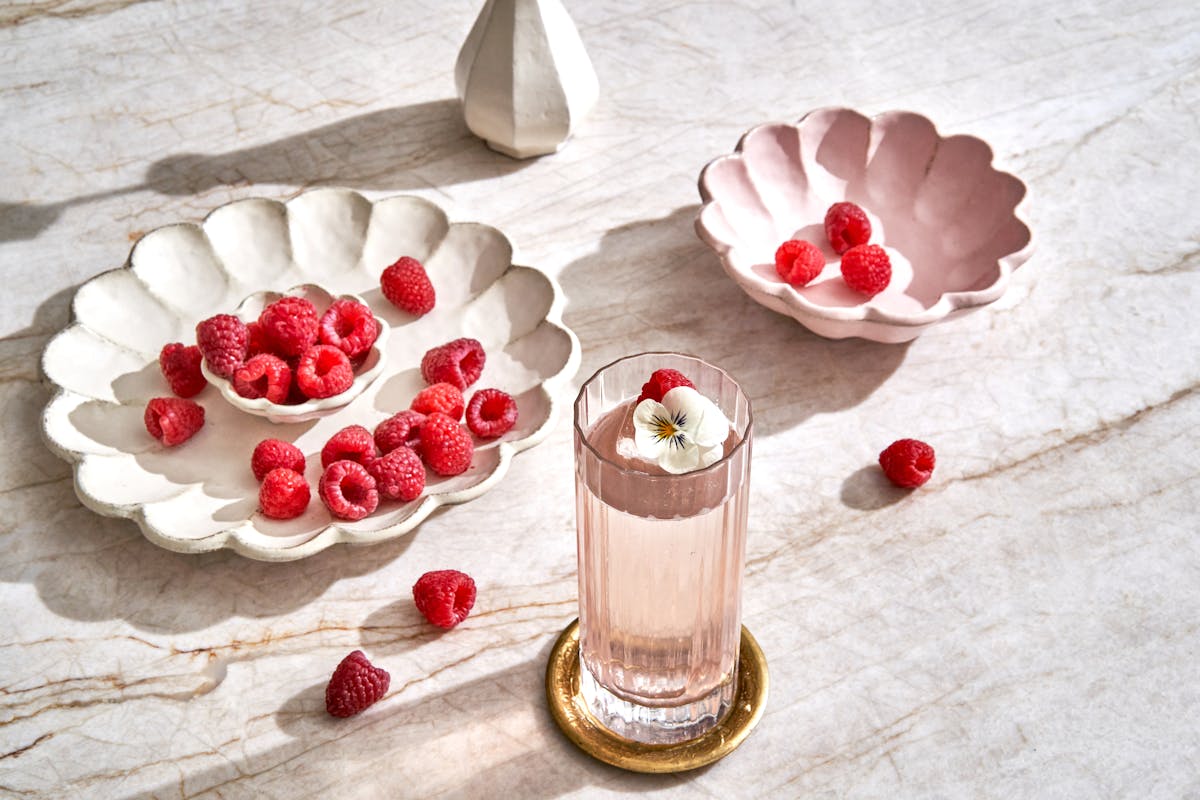 Slide 2 of 14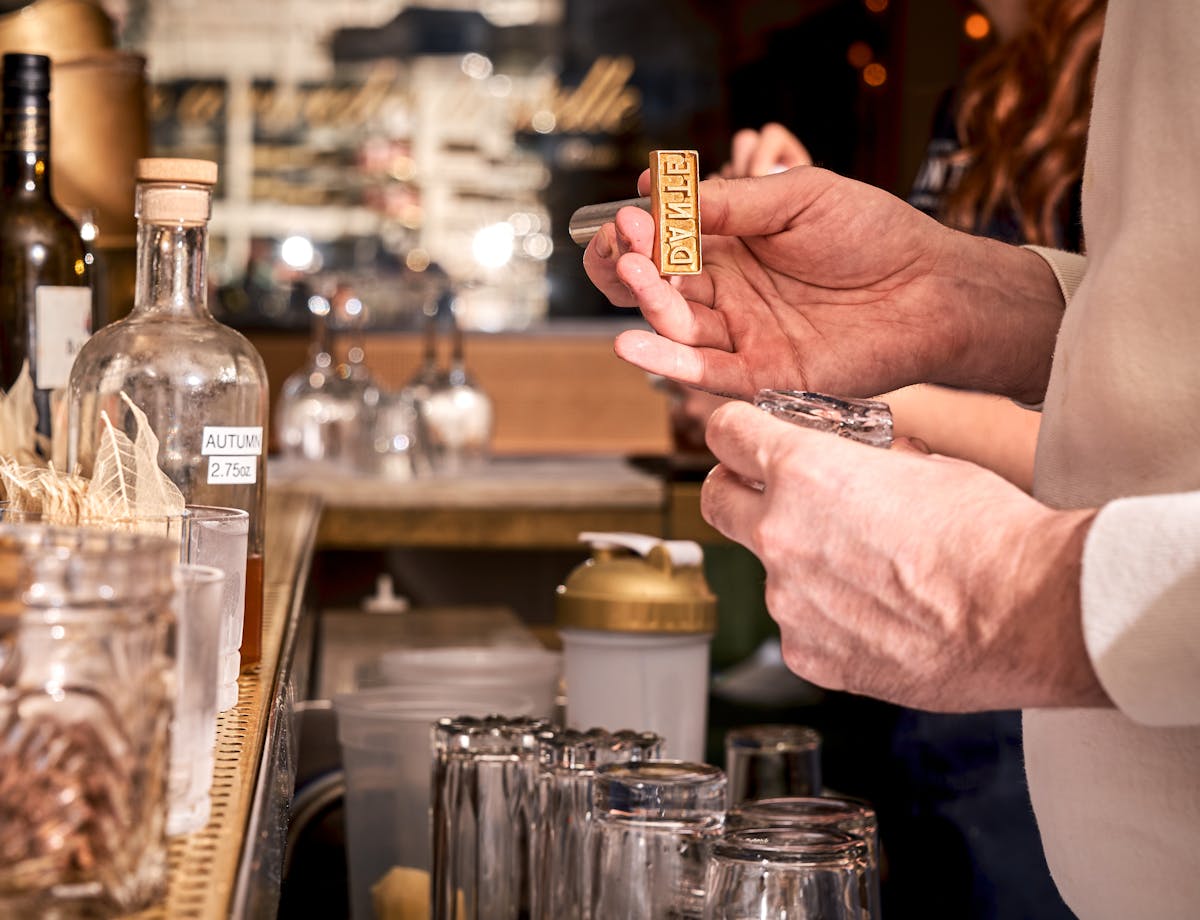 Slide 3 of 14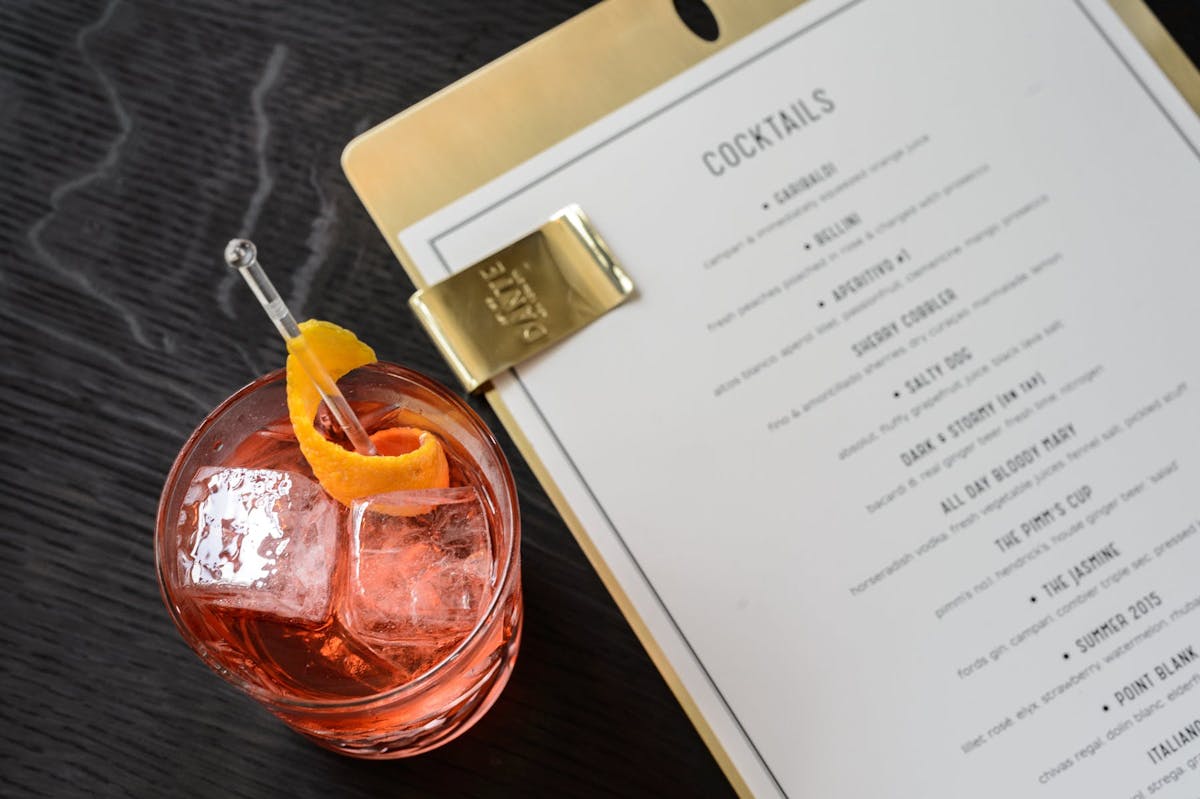 Slide 4 of 14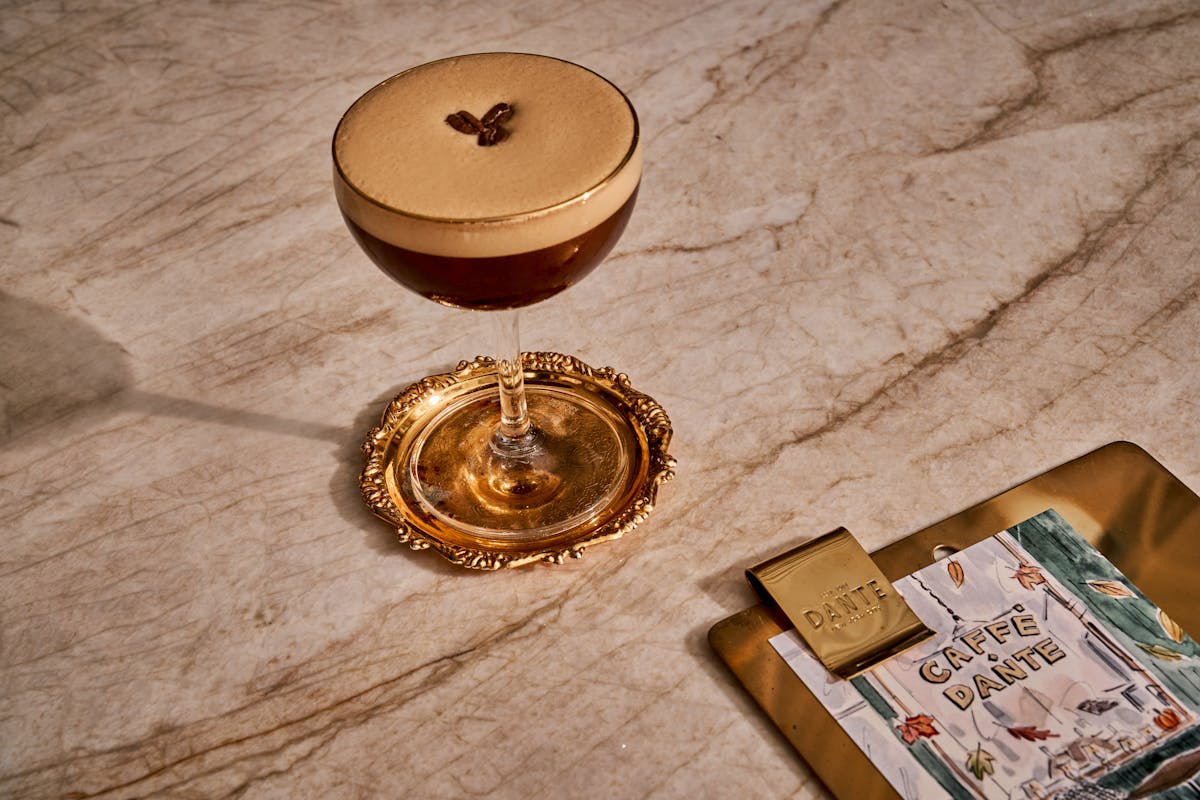 Slide 5 of 14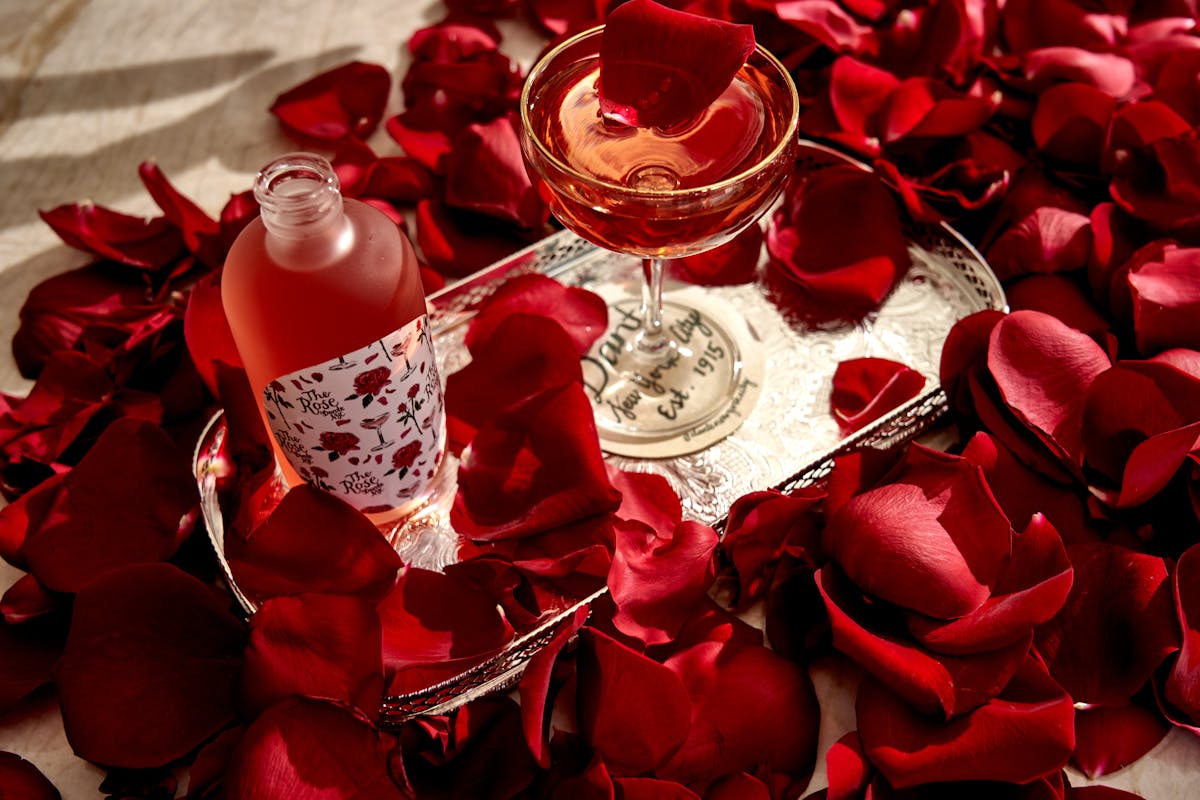 Slide 6 of 14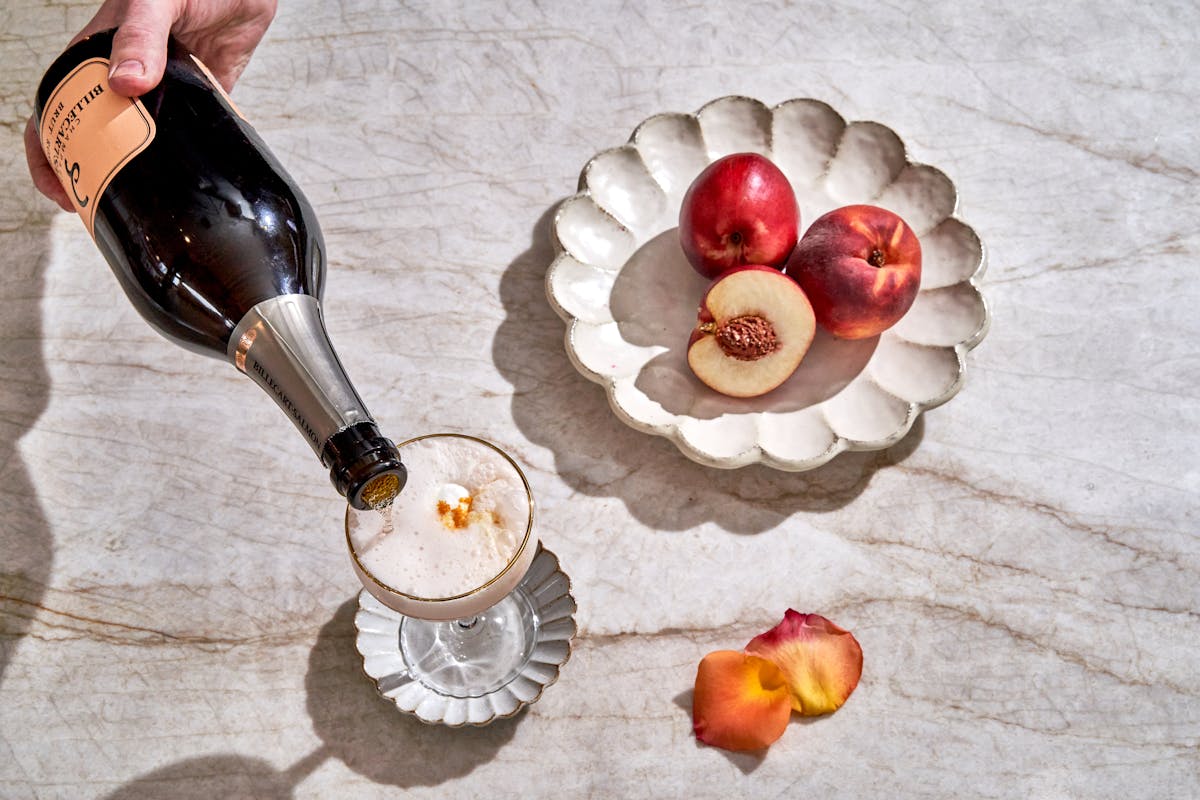 Slide 7 of 14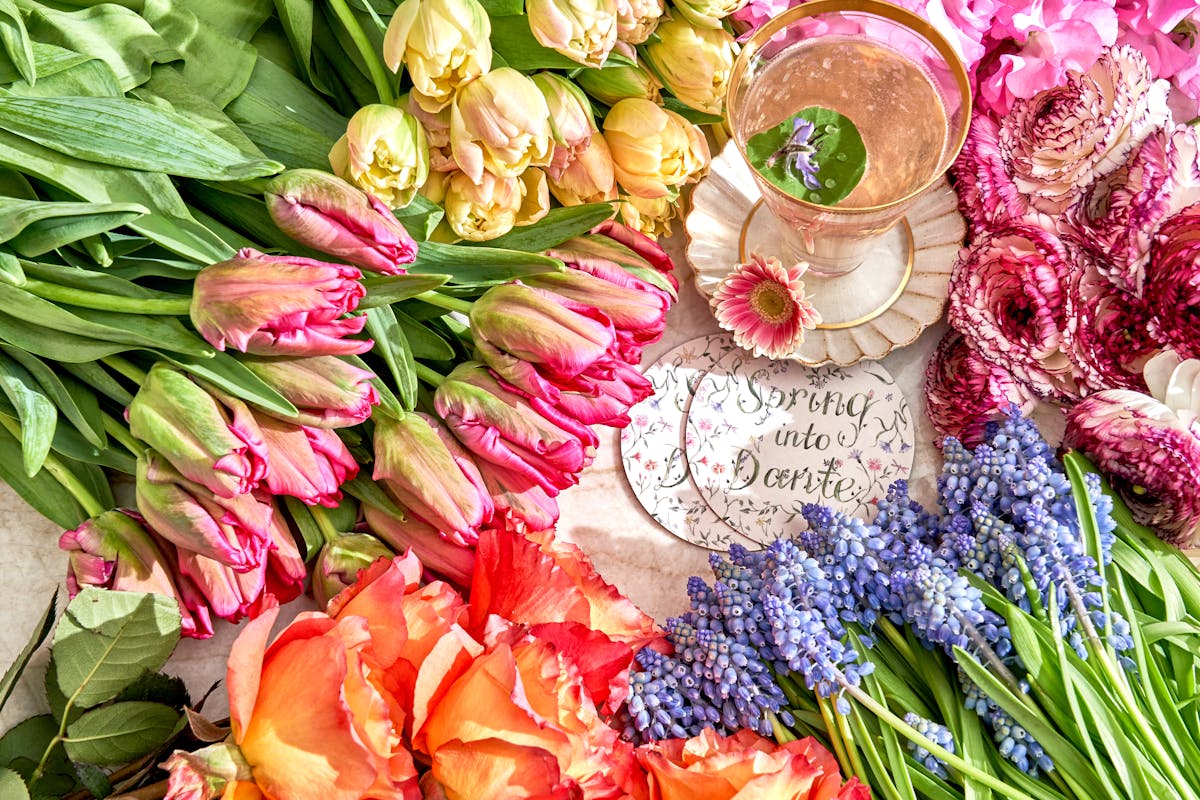 Slide 8 of 14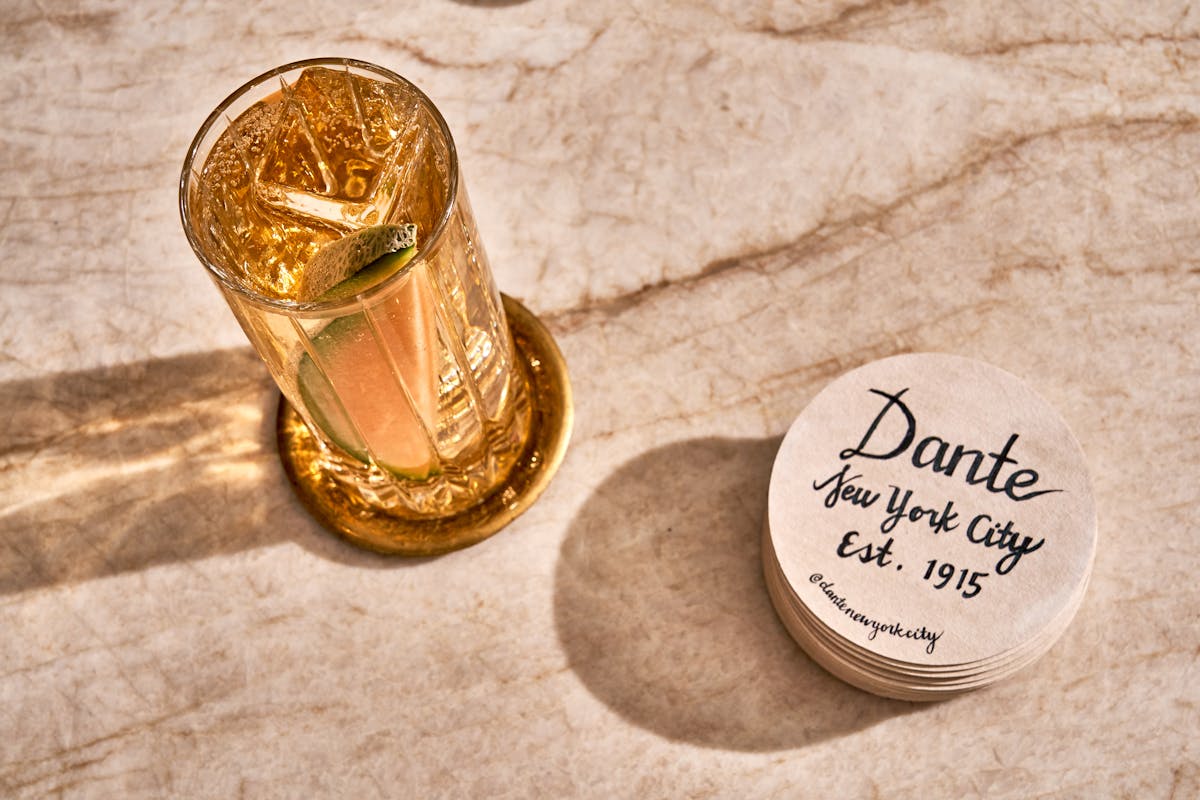 Slide 9 of 14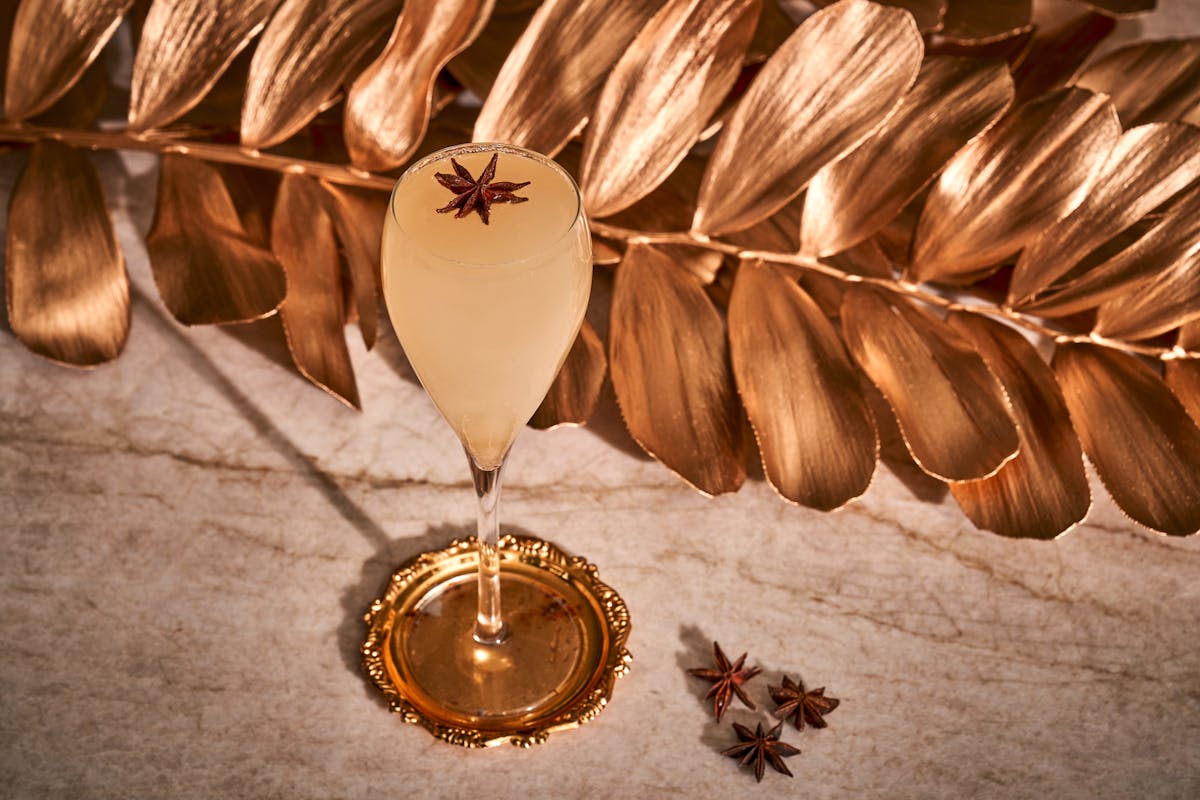 Slide 10 of 14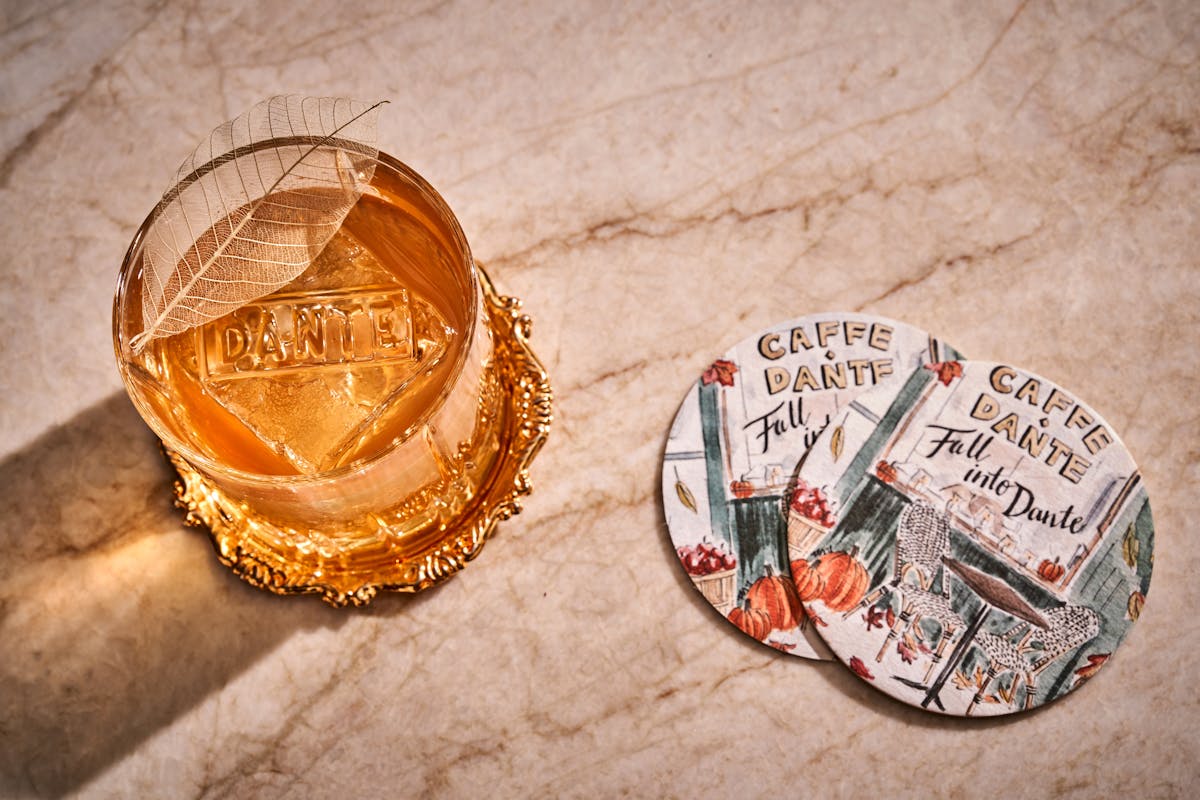 Slide 11 of 14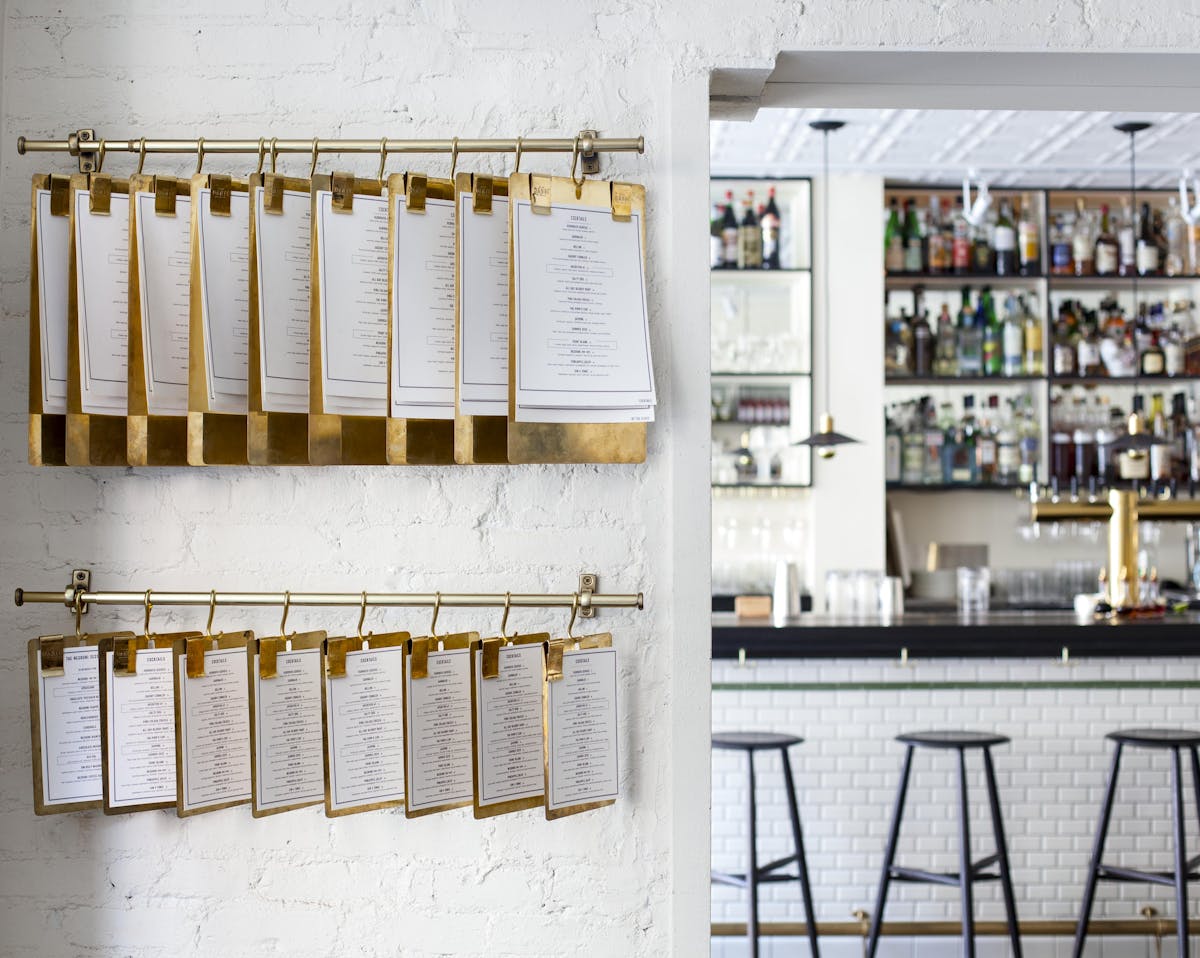 Slide 12 of 14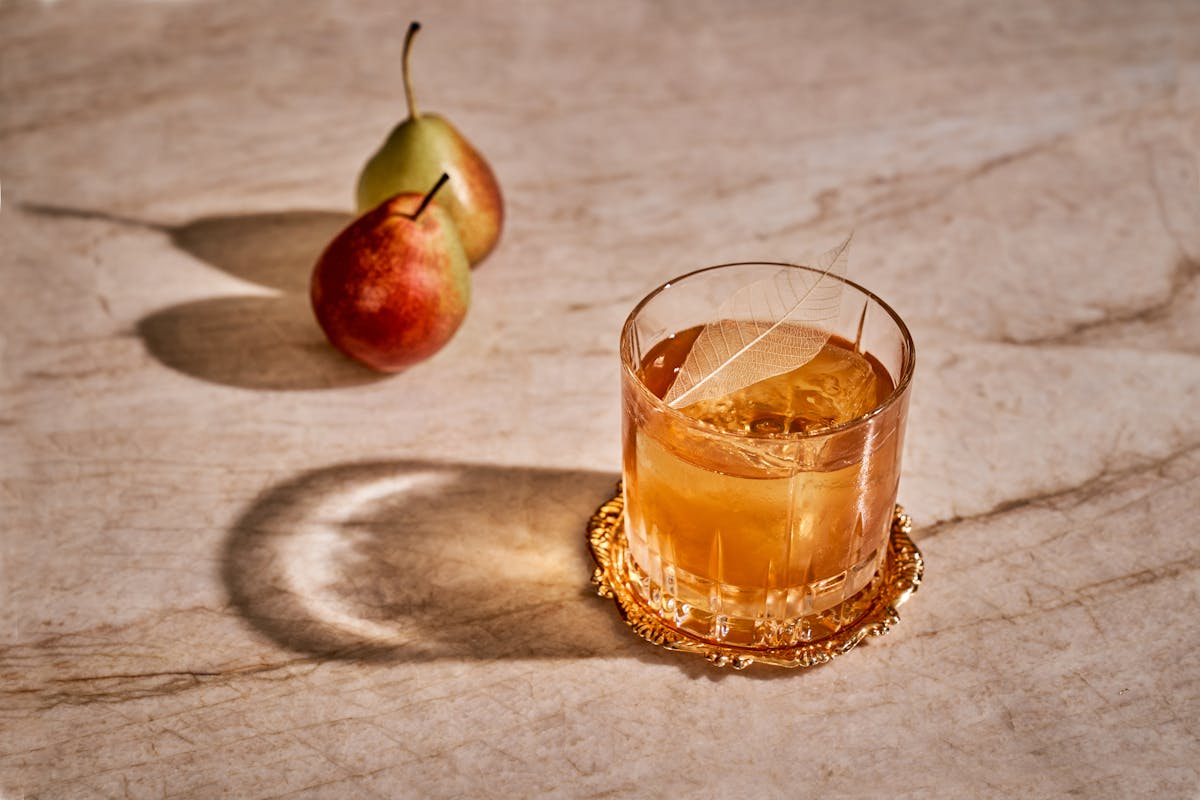 Slide 13 of 14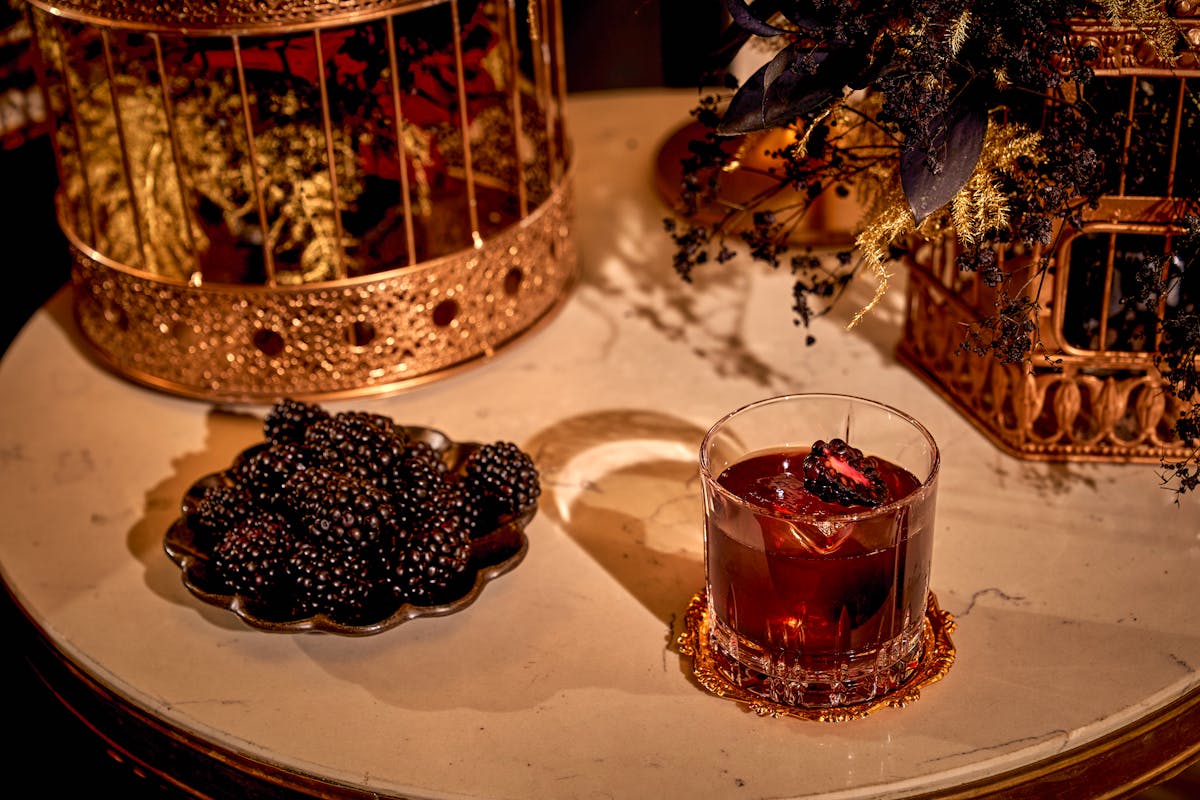 Slide 14 of 14
AUTUMN 2022

calvados. iichiko sochu. spiced pear. smoked maple. clove bitters 19

FIRESIDE OLD FASHIONED

glenfiddich fire & cane. palo cortado. smoked raisin. decanter bitters 20

TOFFEE APPLE MANHATTAN

calvados. buttered zacapa/santa teresa. lustau fino sherry. apple caramel. clove 19

WHISKEY & APPLES

jameson. fluffy apple. cinnamon & fall spice 16

HONEY BEE

patron reposado. lustau palo cortado. mr black. vanilla. chocolate bitters. salted honey cream 19
Signature Cocktails
Our Vermouth Service

noilly prat vermouth. san pellegrino. lemon oils. frozen grapes 12

Dante's Garibaldi

campari & fluffy orange juice 14

Gin & tonic (Spanish Style)

fords gin. san pellegrino tonic. citrus. jasmine spritz 16

Campari Shakerato

campari & orange bitters 14

All Day Bloody Mary

grey goose. cold-pressed vegetables. fennel salt. fresh horseradish. pickles 17

Bellini

white peach & prosecco 16

clarified piña colada

cocchi americano. banks 5 years. wray & nephew. nardini mandorla. coconut. pineapple 18

Salty Dog

absolut. fluffy pink grapefruit juice. black lava salt 15

Fluffy Margarita Royale

olmeca altos | orange dry curacao | fluffy clementine | lime | saffron | prosecco | hawaiian lava salt 19

El Diablo on tap

don julio blanco. mezcal vida. meletti. cassis. fever tree grapefruit soda & devil salt 18

Our Brooklyn Cocktail

michter's rye. cocchi torino. st agrestis. luxardo & curaçao raspberries. angostura 17
Spritz Selection
Spicy Fresca

mezcal verde. el tequileno blanco. galliano. fluffy grapefruit. sanpellegrino pompelmo. agave. smoked jalapeno. aleppo salt 18

Bicicletta

campari. dry italian wine. s.pellegrino. violent carbonation 14

aperol spritz "on tap"

aperol. san pellegrino. prosecco 16

Sirocco

fonseca dry white port. london essence elderflower tonic. cucumber 12

Cosmo Spritz

st. george citrus vodka. lillet. cointreau. sparkling rose 16

Seville Spritz

tanqueray flor de sevilla. dry curaçao. neroli. orange wine. orange bitters. vanilla. prosecco 16

Clever Clover Club

bombay sapphire. st. george raspberry. raspberry. lemon. vanilla. clarified milk. rosé prosecco 18
Martini Hour
The Dante Martini

fords gin. ketel one. dolin blanc. nardini cedro. olive bitters. lemon bitters 18

Olivette

grey goose. bombay sapphire. noilly prat. st germain. olive bitters 17

With A Twist

absolut citron. plymouth. carpano dry. dolin blanc. essence of grapefruit. lemon & lime 18

Upside Down Dirty Gibson

the botanist gin. dolin blanc. cinzano dry 1757. wormwood bitters. lemon. pickled onion 16

Orchid Martini

tanqueray. singani 63. ume liquor. noilly prat. mastiha. citrus 19
DESSERT Cocktails
CAFFE DANTE COFFEE

Bacardi 8 | Drambuie | amaretto | amontillado | hot espresso | honey cream | bee pollen 18

ANOTHER ESPRESSO MARTINI

cazadores reposado. galliano. mr black. agave. chocolate bitters. chilli 19

SOYER AU CHAMPAGNE

dudognon cognac. orange curacao. maraschino. vanilla gelato. champagne 19

Grasshopper

green creme de menthe. white creme de cacao. branca menta. cream. valrhona chocolate 16

AMALFI LIMONATA

malfy lemon gin. limoncello. lemon curd. lemon juice. limonata soda 17

POLAR BEAR

del maguey mezcal. dolin blanc. crème de menthe. chocolate bitters 17
AMERICANO 2.0

martini bitter. mancino vermouth rosso. maldon salt. baladin ginger soda 14

NEGRONI ON TAP

bombay sapphire. campari. martini & rossi vermouth 15

VINTAGE NEGRONI

1970's plymouth gin. 1970's cinzano rosso. 1970's campari $80**

GOLDEN SBAGLIATO

cappelletti. cinzano rosso 1757. italicus. prosecco. gold 15 | porron 27**

NEGRONI BIANCO

brooklyn gin. quinquina. dolin blanc. carpano dry. lemon bitters. verjus 16

CARDINALE

dorothy parker. contratto bitter. lo-fi dry vermouth 16

MEZCALITO

hibiscus infused vida mezcal. contratto aperitif. dolin blanc. cinzano 1757 dry. cherry heering 15

BOULEVARDIER

elijah craig. luxardo bitter. dolin rouge 16

OLD PAL

michter's rye. campari. noilly prat extra dry 16

CHOCOLATE NEGRONI

fords gin. campari. punt e mes. creme de cacao. chocolate bitters 16

CAFFE NEGRONI

santa teresa. marsala. martini bitter. mr. black 16

UNLIKELY NEGRONI

altos tequila. campari. cocchi torino. kalani. pineapple vinegar. banana 17

**Not Included In 3-5pm Special
Draught
Peroni | Lager | Italy | ABV 5.1% | 9

Ransack the Universe | IPA | Ontario, Canada | 6.8% 9
Bottled Beer
Aval | Cider | France | ABV 6% | 8

Poire by Eric Bordelet | Cider | France | ABV 4.5% | 16

ERDINGER | WEISSBIER | GERMANY | ABV NA | 7

Schlenkerla Helles | Lager | Germany | ABV 4.3%| 11

Baladin Nazionale | Blonde Ale | Italy | ABV 6.5% | 12

Leipzlger Bier Spezialitat | Gose | Germany | ABV 4.6% | 13

Carnegie | Porter | Sweden | ABV 5.5% | 9
Our A La Carte menu is available 12:00 pm to 10:30pm Monday through Friday.
& from 5pm on Saturday & Sunday.
SPUNTINI

Salted marcona almonds 7

Marinated olives 8

Dante's house made focaccia, fresh ricotta & salsa peperoncini 14 (can be made V)

Salumi misti of mortadella, san daniele, soppressata, coppa, house pickles, mixed marinated olives 36 (gf, df)

Cheese board- mitica drunken goat I manchego I I gorgonzola piccante | robiola bosina | I taleggio I aged gouda. Served with honey, almonds, fig and grape cracker (choice of one 8, three 23 or the full board 44.)

Marinated Cantabrian anchovies, roasted pepper, olives & Ravida al limone 15 (df, gf without crostini)

SALADS & APPETIZERS

Iceberg wedge salad with avocado, grated pecorino, crispy pancetta & Dante dressing 19 (gf, can be made v, vg)

Burrata with heirloom cherry tomatoes, oregano, taggiasca olives, basil oil, toasted rye 20 (v)

Organic fennel salad with avocado, dill, grapefruit segment & parmigiano reggiano 19 (gf)

Heirloom tomato & seasonal peach salad tossed with freekah Meredith dairy feta, dill, mint and parsley 24 (vg, can be made df &gf.)

Prosciutto San Daniele & cavaillon sweet melon 26 (gf, df)

Angus beef hand diced steak tartare with onion & capers served with crostini 24 (can be made gf)

Steamed mussel in spicy tomatoes & white wine sauce served with lightly toasted onion and potato sourdough 20 (df, can be made gf)

FLATBREADS

Caprese with pomodoro, mozzarella, basil and chilli 18 (v)

Verde with spicy lamb sausage, mozzarella and arugula 19

Bianco with pancetta, leeks, provolone and thyme 19

Mortadella, stracciatella cheese, toasted pistachio and rosemary 20

Triple mushroom, oyster, maitake, shemeji, gruyere topped with crispy shallots 19

PASTA

Tagliatelle al limone, pistachio pesto & stracciatella 21 (v)

Pappardelle all'ragu, wild boar, parmigiano reggiano, parsley 28 ( can be df, without parmigiano.)

Chitarra alle vongole, clams, garlic, chili pepper, white wine and pangrattato al limone 26

Paccheri di Gragnano with crab, lobster bisque, slow cooked yellow datterino & micro basil 28

SECONDI

Roasted Mediterranean branzino with arugula & fennel salad, salmoriglio sauce 36 (df)

Chicken parmigiana with pomodoro, stracciatella & butter lettuce salad 34

Grain fed bavette steak, served with summer peperonata & freshly chopped gremolata sauce 39 (gf)

SIDES

Green asparagus with cabernet sauvignon dressing & ricotta salata 12 (gf)

Roast Fingerling Potatoes with black lava salt, rosemary and mustard aioli 12 (v, gf, df)

Blistered shishito peppers, lemon zest, sea salt & smoked paprika 12 (vg, gf, df)

Summer corn on the cob, oven roasted, rubbed with chipotle, grated pecorino & a wedge of lime 12 ( gf, vg, v optional without dairy.)

DESSERT

Double crust apple galette with a splash of calvados served warm with cinnamon apple pie ice cream 14

Dante's signature boozy affogato, amaro sfumato, licor 43, PX Lustau sherry, Caffe Panna vanilla gelato, fresh espresso served with biscotto 16

Dante's signature cannoli 9 (v)

Dante's signature Tiramisu 15

Buttermilk panna cotta with strawberries & balsamic 12 (v, gf)

Flourless chocolate cake, creme fraiche & orange 12 ( gf) ( nut allergy)

Caffe Panna ice cream made exclusively for Dante, a choice of flavours which include; NOCCIOLA STRACCIATELLA : Piedmontese hazelnut, dos rios amano chocolate shards. PLUM CUSTARD : Frozen vanilla custard rippled with fresh plum preserves. CHOCOLATE OLIVE OIL : Cocoa olive oil with dark chocolate shards .RASPBERRY SORBET : Fresh raspberry sorbet (v) 15

V: vegetarian VG: vegan GF: gluten free
Summer 2022

cocchi rosa. arbikie strawberry vodka. amaro santoni. clarified strawberry. strawberry & vanilla. rosé prosecco 18

Dante's Highball

suntory toki. creme de cacao. passion fruit liqueur. jasmine pearl tea. perrier 19

BUTTERCUP

boatyard gin. yuzu sake. salted butter. yuzu bitters. sanpellegrino citrus tonic 16

PINEAPPLE PIMM'S CUP

pimm's no.1. boatyard gin. lillet blanc. cucumber bitters. london essence roasted pineapple soda 18
San Pellegrino Sparkling Mineral Water 9

Acqua Panna Natural Spring Water 9

Fentimans Curiousity Cola 5

Fluffy Orange Juice 6

San Pellegrino Limonata 6

San Pellegrino Chinotto 6

San Pellegrino Ginger Beer 6
Served between 10am-4pm on Saturday & Sunday.
Drinks
Dante's Garibaldi

Campari & fluffy orange juice

Signature Dante Coffee or Choice of Loose Leaf Tea

Cappuccino, latte, americano, espresso, matcha, macchiato ( choice of full fat, semi, milk, oat & almond.) Organic loose leaf tea- english breakfast, earl grey, peppermint, lemon verbena, fennel & ginger, chamomile.

Freshly squeezed fluffy grapefruit/ orange or pineapple juice
For the Table
Housemade Banana Bread

Served toasted w ricotta & honey

Cranberry or Butter Scone

Served with clotted cream and preserves

Selection of freshly baked pastries
Brunch
Please select one dish from the following options
Dante's home made almond coconut granola (organic, plant based, paleo granola.)

Coconut, sunflower, pumpkin & sesame seeds, cranberries, apricots, local honeycomb, topped with melon and berries salad, served with vanilla coconut yogurt (v, vg, df, gf)

Fluffy ricotta pancakes

Served with field berry compote and sheep's milk yoghurt & cinnamon maple syrup (vg)

Avocado Toast

served on sourdough with ricotta, lemon, herbs & a poached egg (vg)

Grilled broccoli and kale salad

Freekeh, almond tarator and soft boiled eggs (vg)

Breakfast Brioche

crispy pancetta, salsa peperoncini & provolone topped with a fried egg (& Dante's homemade jalapeño hot sauce on request.)

Dante's smoked salmon

toasted sourdough with capers, onion, watercress & a poached egg.

Breakfast Flatbread

pomodoro, pancetta, mozzarella & a poached egg.

Poached Eggs

sourdough with prosciutto San Daniele, arugula & mozzarella di bufala

VG: vegetarian V: vegan GF: gluten free
Available Saturday & Sunday 10am - 4pm
Brunch
Homemade scones

served with strawberry preserves, clotted cream and whipped butter 7

Freshly baked croissant or pain au chocolat

served warm with strawberry preserve & whipped butter 5

Toasted Croissant

with prosciutto cotto and asiago cheese 9

House made banana bread

served with ricotta, honey & whipped butter 6 (contains pecans)

Burrata with sea salt

served with grilled peach, honeycomb, cranberry & pecan sourdough 14

Dante's homemade almond coconut granola

coconut, sunflower, pumpkin & sesame seeds, cranberries, apricots, local honeycomb, topped with summer stone fruits, served with vanilla coconut yogurt 16 (v, vg, df, gf) (organic, plant based, paleo)

Fluffy Almond Milk Pancakes

served with field berry compote, sheep's milk yogurt & maple 15

Broccoli & Kale Salad

with freekeh, almond tarator and soft boiled eggs 16

Breakfast Brioche

with crispy pancetta, salsa pepperoncini, provolone & topped with a fried egg 17

Avocado Toast

served on toasted sourdough with ricotta, lemon, herbs, & poached eggs 15

smoked salmon

served on toasted brioche loaf with capers, tropes red onion, watercress & a poached egg 17

Prosciutto & poached eggs

served on toasted gaeta olive bread with prosciutto di san daniele, arugula & mozzarella di bufala 17

Zucchini Frittata

made with chilli and herbs, served with stracciatella and toasted ciabatta 15

Baked Eggs

over tropea onion and crushed san marzano tomato sauce with stracciatella and toasted ciabatta bread 16 (v)

Breakfast Flatbread

with pomodoro, pancetta, mozzarella and a poached egg 17

Daily Housemade Pasta Special

Please ask your server.

Roast potatoes

with black lava salt, rosemary and mustard aioli 12
Aperitif
Emilio Lustau | Manzanilla Salúncar de Barrameda | Papirusa Solera Reserva Sherry | Spain 7

Amontillado | Bodegas Rey Fernando de Castilla | Jerez, Spain | NV 9
Champagne
Champagne Moutard | Grande Cuvée "Blanc de Noirs" NV 18
Rosé
Rosé Blend |Isle Saint-Pierre |Mediterranee 2021 12

Mourvèdre Blend | Domaine de la Tour du Bon | Bandol Rosé 2021 16
White
Pinot Grigio | Tieffenbrunner | Alto Adige | 2020 14

Vermentino | Ryme "Hers" | Carneros | California | 2021 14

Friuli Blend | Milleuve Bianco | Friuli | Italy 2020 13

Sauvignon Blanc | Pabiot "Prélude"| Pouilly-Fumé | Loire 2020 19

Chardonnay | Vincent Dampt| Petit Chablis | 2020 15
Red
Barbera d'Alba | G.D. Vajra | Piedmont, Italy | 2020 15

Pinot Noir | Maison Chanzy | Bourgogne, France | 2020 16

Pinot Noir | Talley Vineyards 'Estate' | Arroyo Grande Valley | California | 2018 Half Bottle 48

Nebbiolo | Azelia | Langhe | Piedmont | 2020 13

Nebbiolo | Mauro Molino | Barolo | Piedmont | 2018 Half Bottle 65

Sangiovese | Setriolo | Chianti Classico | Tuscany | 2017 14

Cabernet Sauvignon | Hendry "HRW" | Napa Valley | California | 2018 19
NEGRONI ON TAP
bombay sapphire. campari. martini & rossi vermouth
NEGRONI BIANCO
brooklyn gin. quinquina. alessio bianco. carpano dry. lemon bitters. verjus
MEZCALITO
hibiscus infused montelobos. contratto aperitif. dolin blanc. cinzano 1757 dry. cherry heering
COSMO SPRITZ
st. george california citrus. cointreau. lillet rosé. dante cranberry. rosé prosecco
SEVILLE SPRITZ
tanqueray flor de sevilla. dry curaçao. neroli. orange wine. orange bitters. vanilla. prosecco
APEROL SPRITZ "ON TAP"
aperol. s.pellegrino. prosecco
DANTE MARTINI
fords gin. ketel one. lemon & fennel oil. mastiha. nardini cedro. celery bitters
Pre Fixe Menu- All dishes served family style to share for the table
vegetarian (v) vegan (vg) gluten free (gf)
Spuntini
Burrata with heirloom cherry tomatoes, oregano, taggiasca olives, basil oil, toasted rye (v, gf)

Iceberg wedge salad with avocado, grated pecorino, crispy pancetta & Dante dressing (gf, can be made v, vg)

Proscuitto San Daniele & cavaillon sweet melon (gf, df)

FLATBREADS

Caprese with pomodoro, mozzarella, basil and chilli (v)

Verde with spicy lamb sausage, mozzarella and arugula

Bianco with pancetta, leeks, provolone and thyme

SECONDI

Grain fed bavette steak, porcini butter, sautéed broccolini & red pearl onion

Roasted Mediterranean branzino with arugula&fennel salad, salmoriglio sauce (df)

SIDES

Shishito peppers, sea salt, lemon and smoked paprika (vg, df, gf)

Roast potatoes with black lava salt, rosemary and mustard aioli (v, gf, df)

DESSERT

Dante's signature tiramisu (v)

V: vegetarian VG: vegan GF: gluten free
Sparkling
Champagne Moutard | Grande Cuvée "Blanc de Noirs" NV 90

Champagne Adrien Renoir | Le Terroir "Verzy Grand Cru Extra Brut NV 115

Champagne Perrier-Jouët | Blason Rosé 145

Pierre Gimmonet | Fleuron "Blanc de Blancs" 2014 195

Champagne Ruinart | Blanc de Blancs | NV 198
White
Pinot Bianco | Wassererhof | Alto-Adige | 2017 65

Pinot Grigio | Tieffenbrunner | Alto Adige | 2020. 75

Roero Arneis | Vietti | Piedmont, Italy | 2020 45

Vermentino | Ryme "Hers" | Carneros | California | 2021. 70

Verdicchio | Pievalta | Castelli di Jesi Classico | Marche | 2018 65

Carricante | Tenuta delle Tere Nere | Etna Bianco | Sicily 2019 60

Friuli Blend | Milleuve Bianco | Friuli | Italy 2020 65

Friulano | Borgo del Tiglio | Collio | Friuli-Venezia Guilia, Italy | 2018 90

Sauvignon Blanc | Pierre Martin| Sancerre | Loire 2021 70

Sauvignon Blanc | Stolpman | Santa Barbara County | California | 2020 60

Sauvignon Blanc | Pabiot "Prélude"| Pouilly-Fumé | Loire 2020. 95

Chardonnay | Vincent Dampt| Petit Chablis | 2020 75

Chardonnay | Rully | Celine et Vincent Dureuil | Burgundy 2018 80

Chardonnay | Genot Boulanger 'Vieilles Vignes" | Savigny les Beaune | Burgundy 2017 120

Chardonnay | De Montille | Beaune, Aigrots 1er cru France 2018 | 145

Chardonnay | Enfield Wine Co "Rorick" | California | 2018 68

Chardonnay | Marena | Ceritas | Sonoma Coast | 2018 94
Rosé
Rosé Blend |Isle Saint-Pierre |Mediterranee 2021 48

Mourvèdre Blend | Domaine de la Tour du Bon | Bandol Rosé 2021 80
Red
Gamay | Chignard | Fleurie "Moriers" | Beaujolais 2020 70

Barbera d'Alba | G.D Vajra | Piedmont, Italy | 2020 75

Rossese di Dolceacqua | Maccario Dringenberg "Posau" | Liguria 2019 64

Nerelo Mascalese | Federico Curtaz 'Il Purgatorio' | Etna Rosso | Sicily 2017 76

Nero d'Avola | COS | Cerasuolo di Vittoria Classico | Sicily 2017 68

Pinot Noir | Maison Chanzy | Bourgogne | 2020 80

Pinot Noir | Domaine Trapet | Gevrey-Chambertin | Burgundy 2018 160

Pinot Noir | Arlaud | Nuits St Georges 1er cru "Chaignots - Cuvée Joseph" | Burgundy | 2019 145

Syrah | JL Chave Selection "Offerus" | Saint-Joseph | Rhône | 2018 80

Garnacha | Bernabeleva "Navaherreros"| Vinos de Madrid | 2019 48

Grenache | Vignobles Mayard "Clos du Calvaire" | Châteauneuf-du-Pape | Rhône | 2020 80

Nebbiolo | Azelia | Langhe | Piedmont 2017 65

Nebbiolo | Luigi Giordano "Cavanna" | Barbaresco | Piedmont 2018 105

Nebbiolo | Giacomo Fenocchio "Bussia" | Barolo | Piedmont | 2017 125

Sangiovese | Setriolo | Chianti Classico | Tuscany | 2017 72

Sangiovese | Caprili | Brunello di Montalcino | Tuscany 2017 135

Cabernet Sauvignon | Powers "Sheridan Vineyard" | Yakima Valley | Washington | 2016 65

Cabernet Sauvignon | Hendry Vineyard | Napa Valley | California 2016 160

Cabernet Sauvignon | Ramey | Napa Valley | 2015 150