Main content starts here, tab to start navigating
DANTE WEST VILLAGE MENU
SOFT OPENING | FALL 2020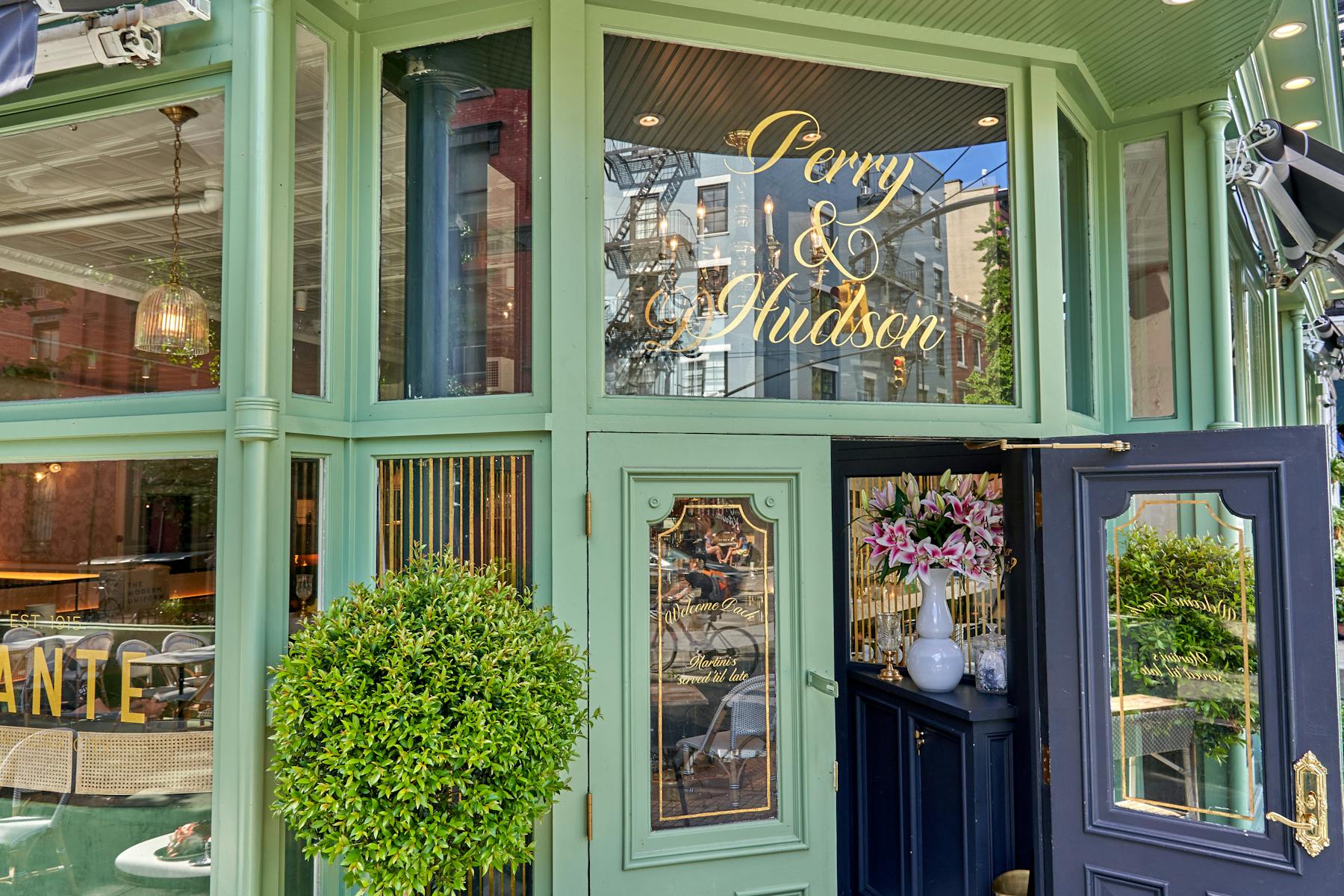 Slide 1 of 10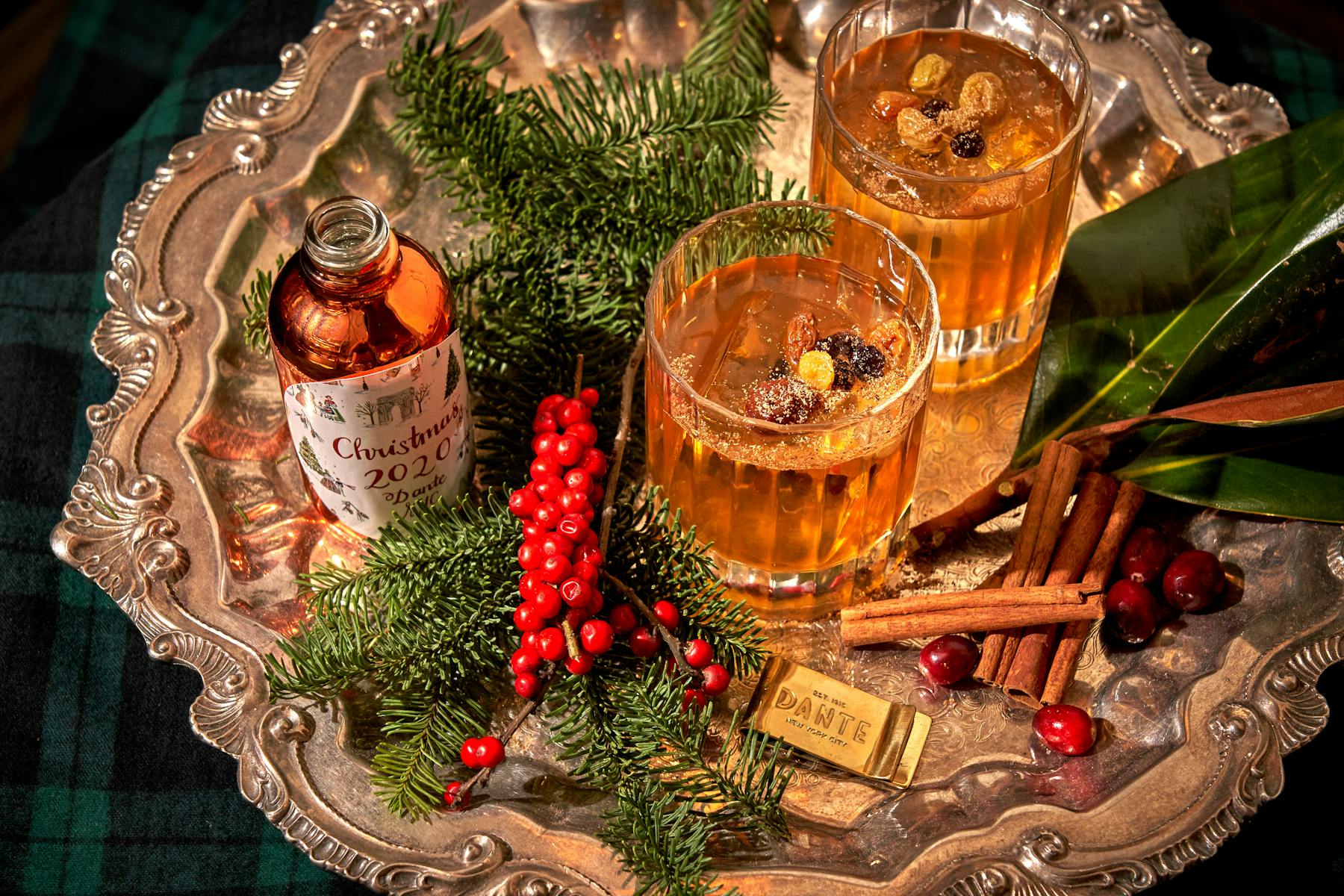 Slide 2 of 10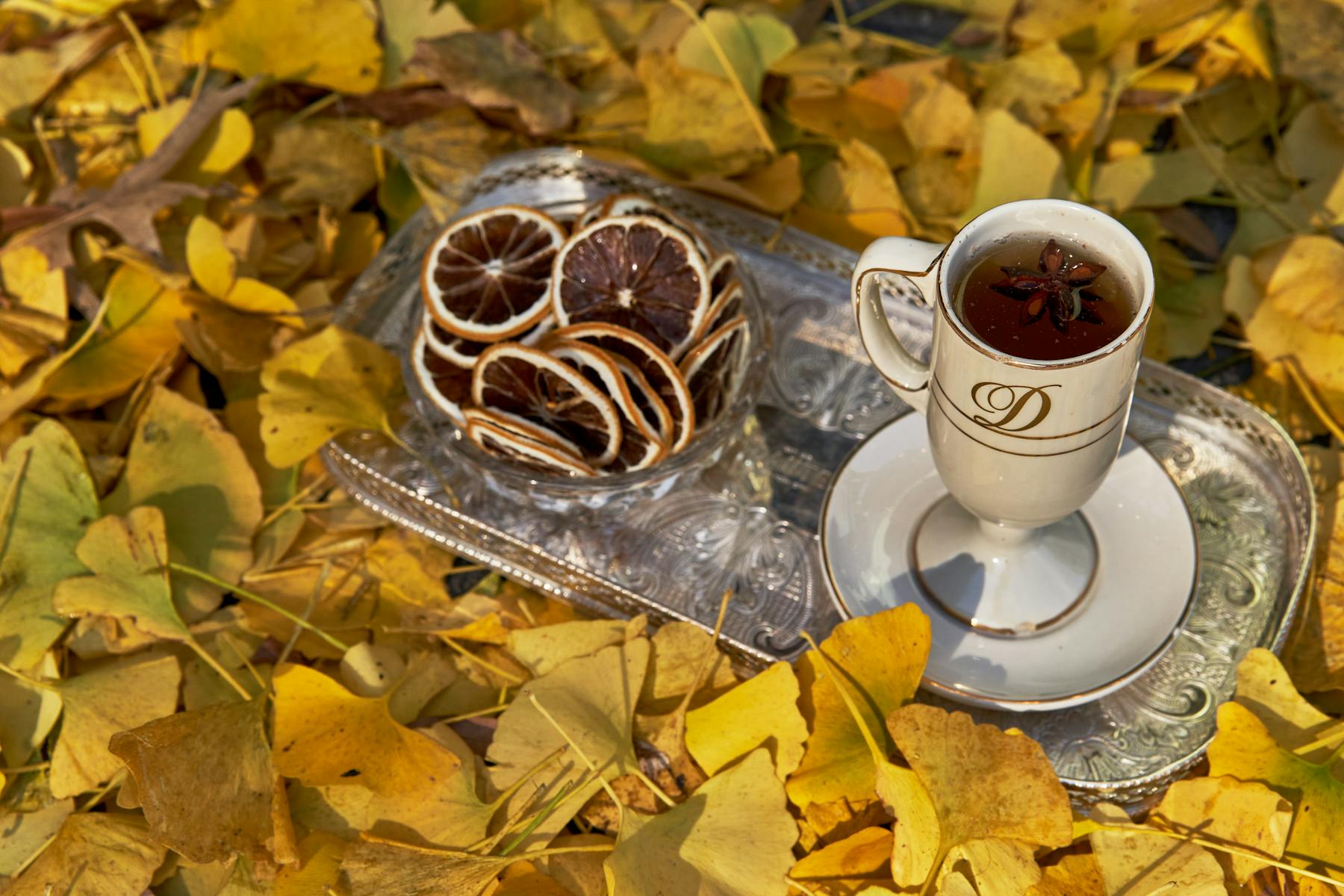 Slide 3 of 10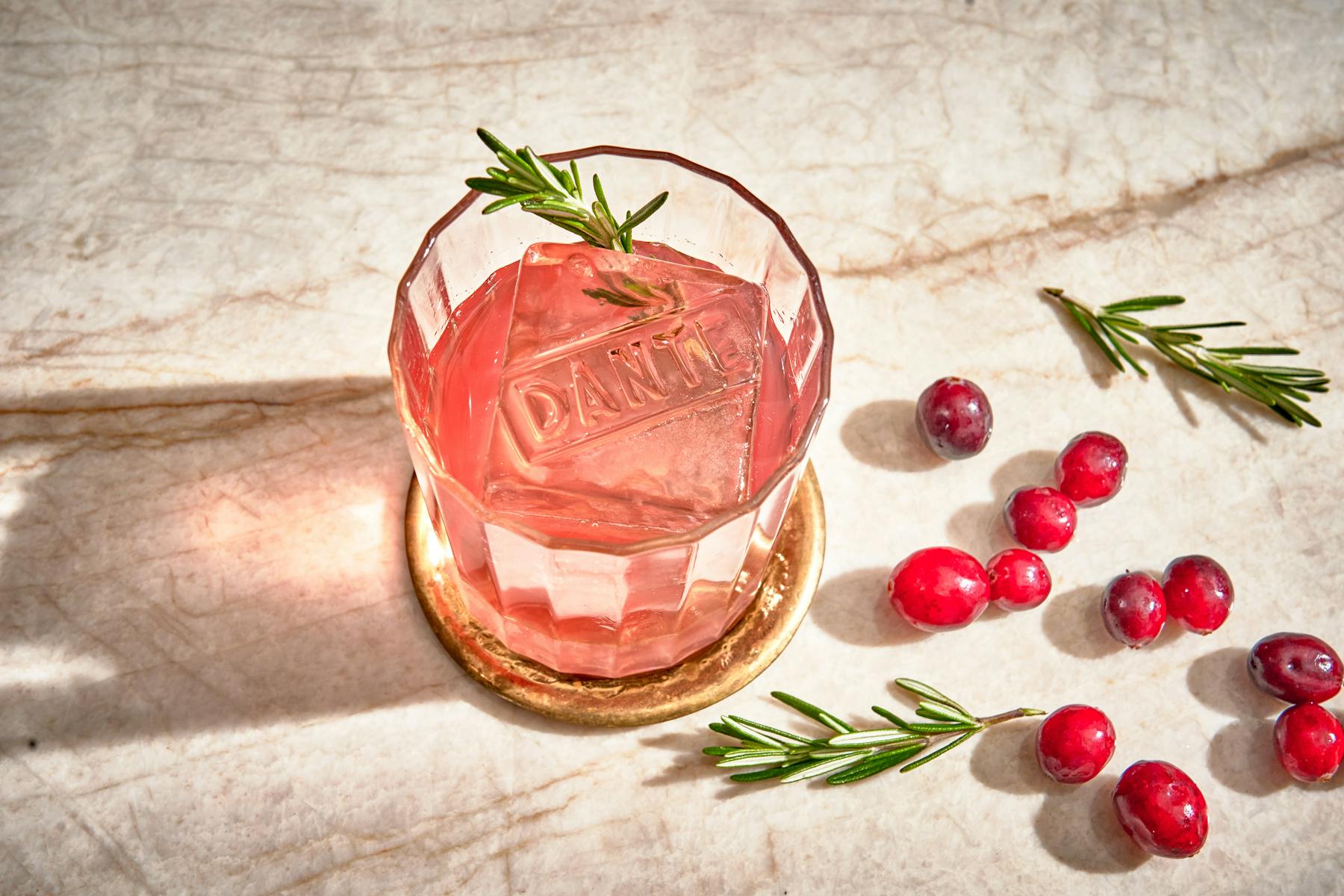 Slide 4 of 10
Slide 5 of 10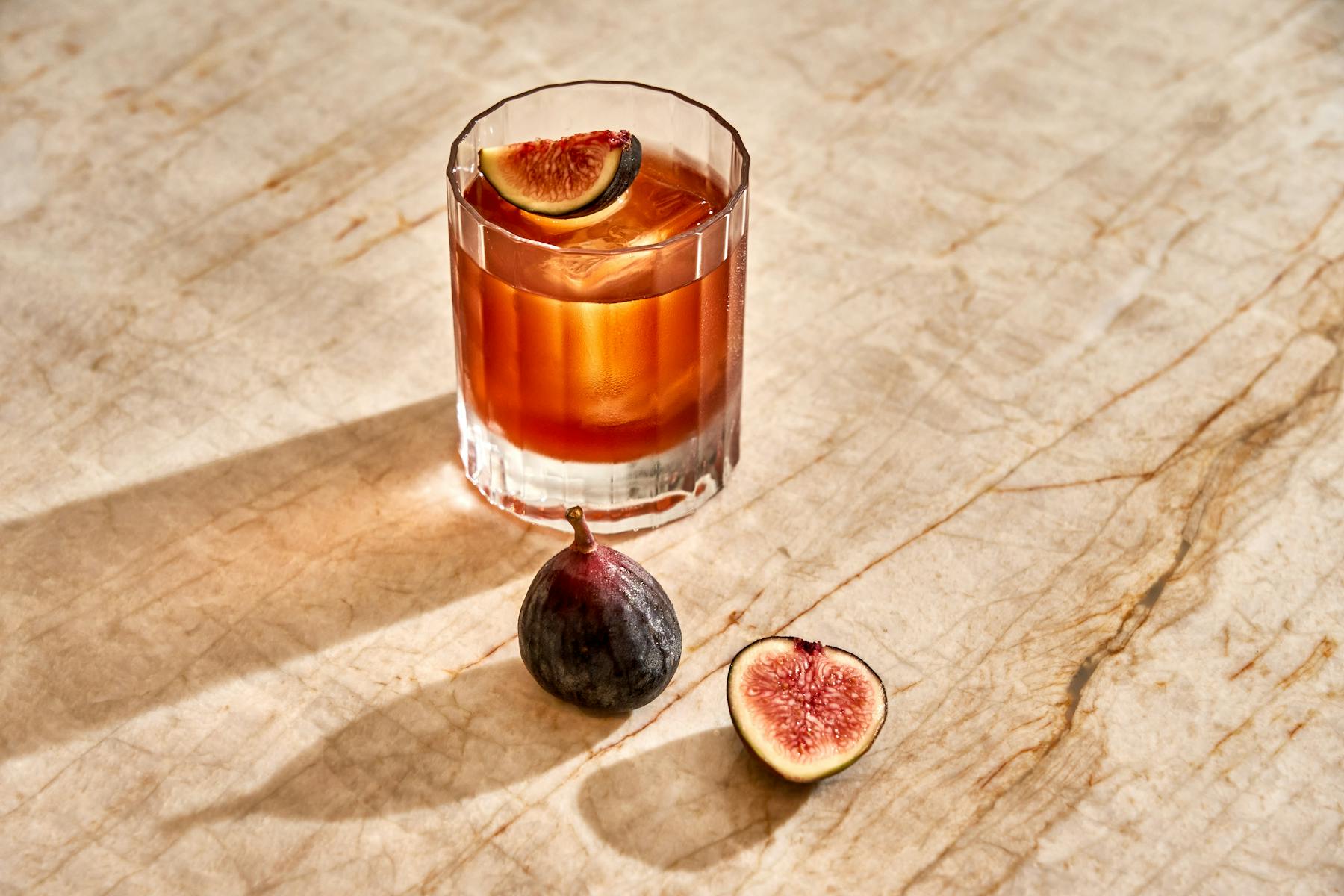 Slide 6 of 10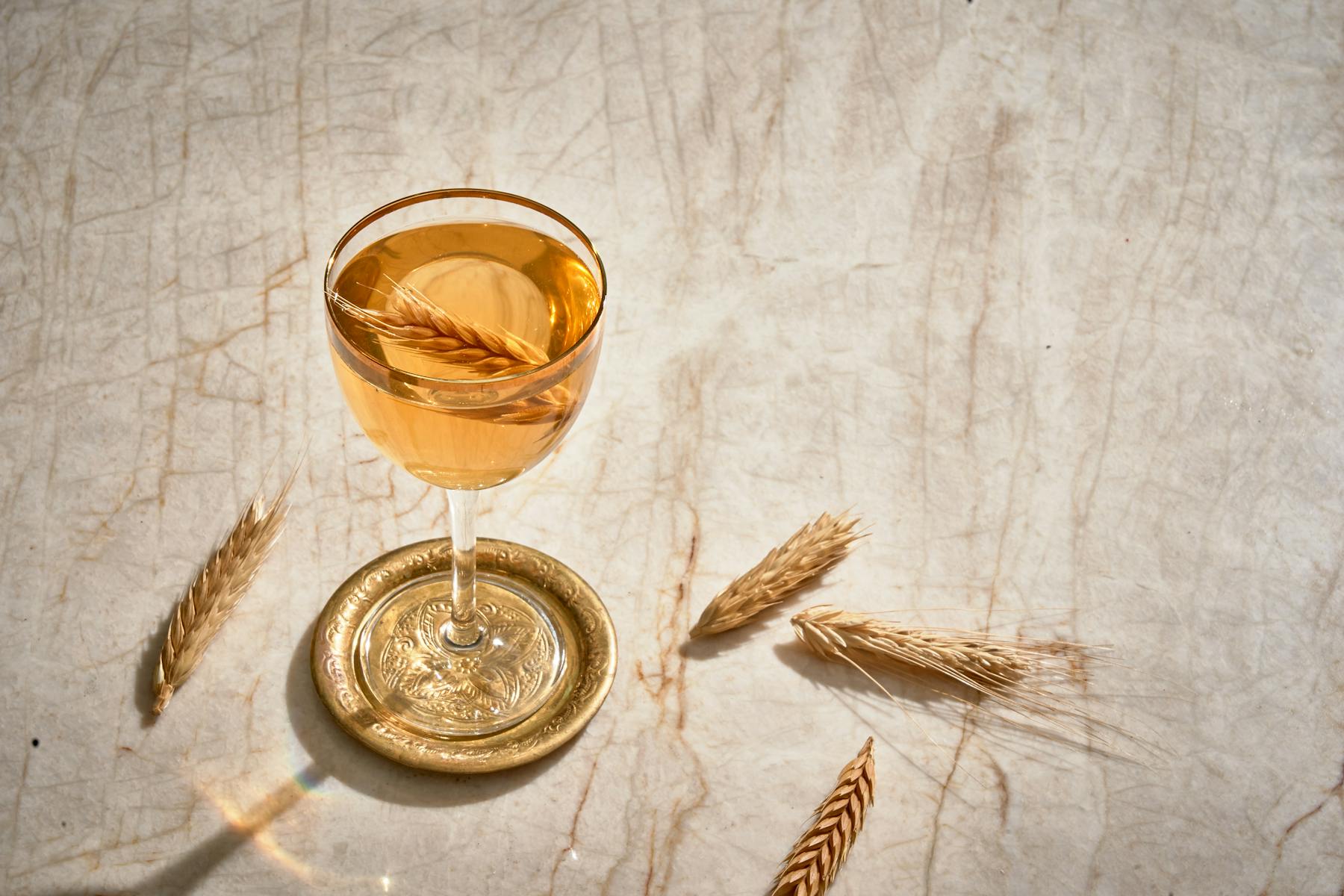 Slide 7 of 10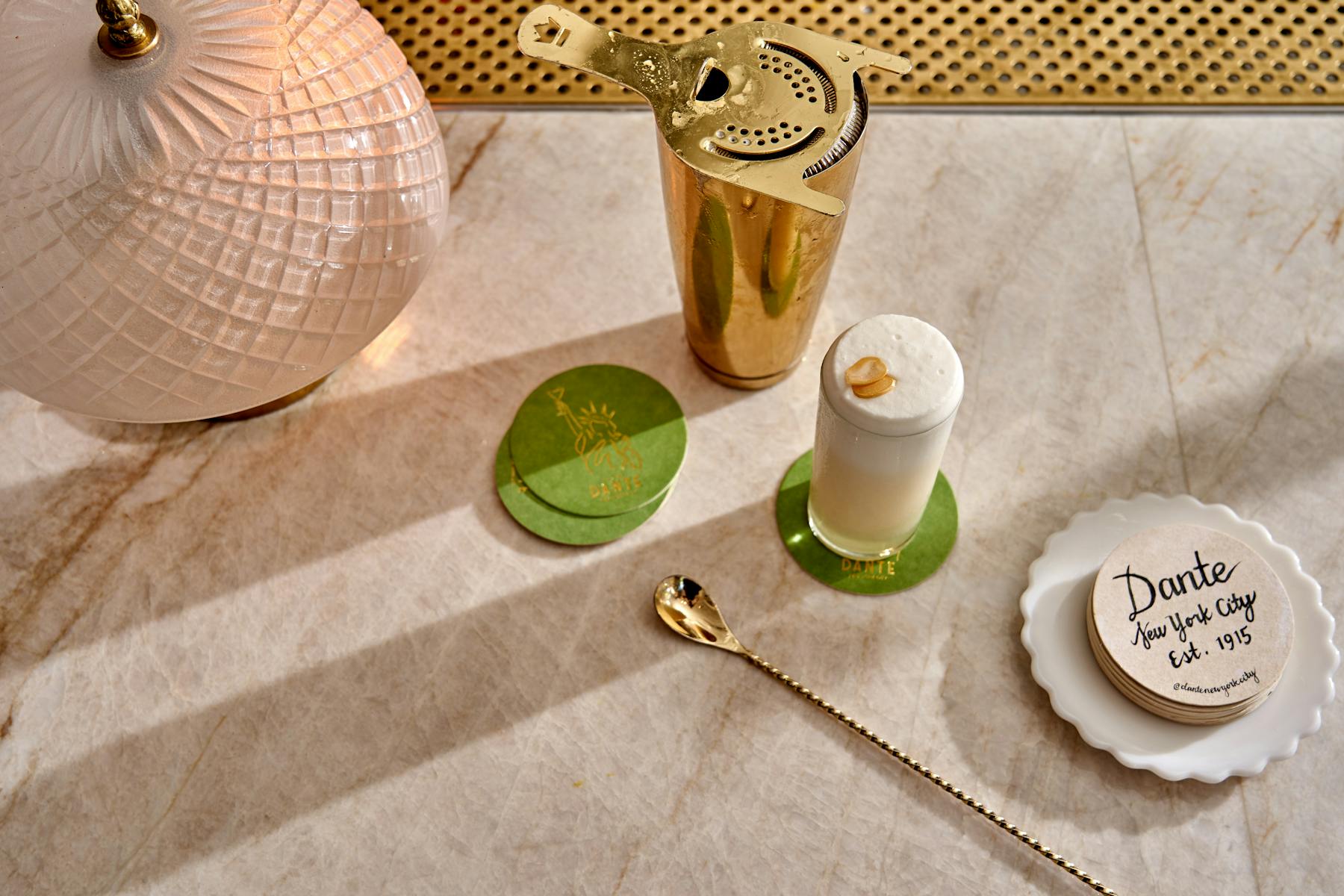 Slide 8 of 10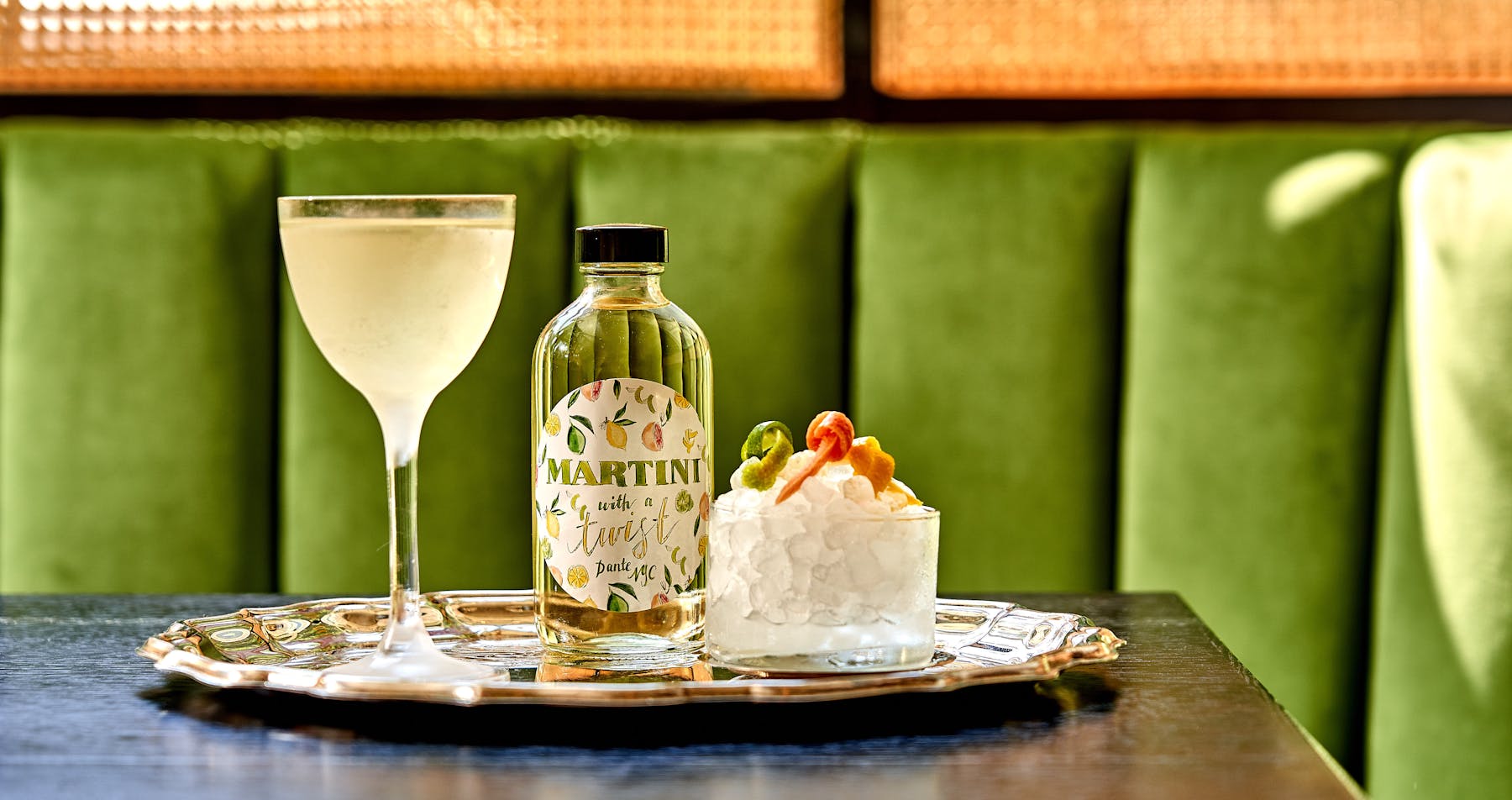 Slide 9 of 10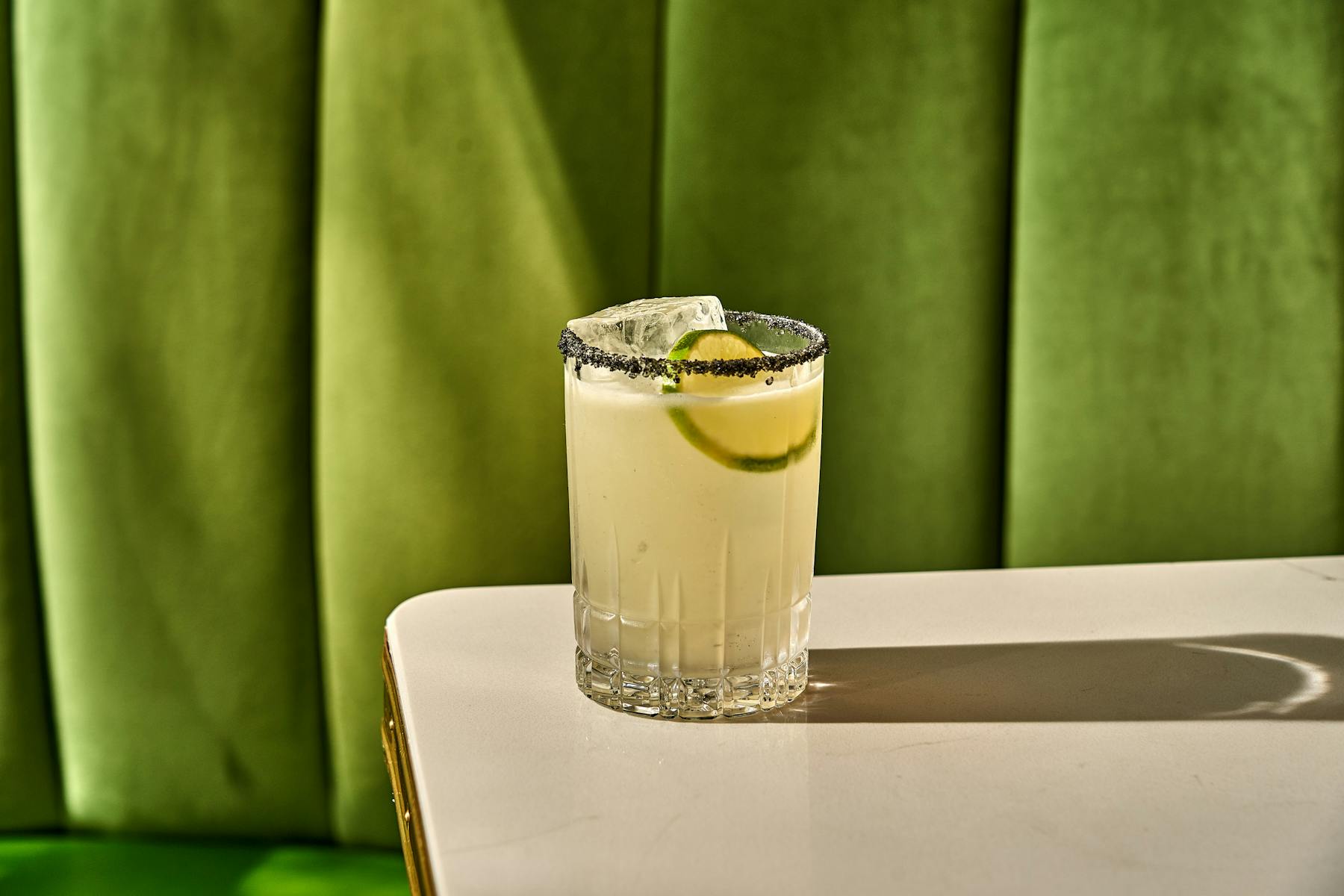 Slide 10 of 10
DANTE'S SIGNATURE BLUE BLAZER 'tableside for 2'

macallan 15 double cask. ardbeg corryvreckan. sauternes. orange bitters. citrus peel 72 (limited availability)

HOT BUTTERED RUM

buttered santa teresa. all spice. amontillado. rooibos. raspberry 14

CAFFE DANTE'S SPIKED COFFEE

bacardi 8. drambuie. amaretto. lustau amontillado. hot espresso. honey cream. bee pollen 16

HOT SMOKED TODDY

cacao butter fat wash monkey shoulder. lagavulin 8yr. ginger. marmalade. lapsang souchong 14

MULLED CIDER

lelouvier calvados. ice wine. spiced cider reduction. oloroso. apple. removed whole milk 17

WARM PIMM'S CUP

pimm's no.1. seven tails xo. italicus. earl grey. lemon bitters. ginger ale 15 (single) 50 (serves 4)
Served from 10:00 am-4.00pm
Drinks
DANTE'S GARIBALDI

Campari & fluffy orange juice 13

BELLINI

spiced pear. prosecco. rose water 16

MINI MARY

Grey goose. cold pressed vegetables. fennel salt. pickles 5

Cold pressed BLOODY MARIA

Tequileno. cold pressed vegetables. aleppo salt. smoke. pickles 17

CAFE SHAKERATO

bacardi 8. mr black. banana. fresh espresso . px whipped cream 16

GINGER CHAI SPRITZ

ottos vermouth. dona chai. banks 5. sanpellegrino chinotto 17

BREAKFAST MARTINI

brooklyn gin. cafe sicilia marmalade. dry curacao. fresh citrus. pineapple 17

OAXACAN SUNRISE

del maguey vida. fluffy orange. raspberry 14

Fluffy grapefruit/ orange or pineapple juice 6
For the Table
Housemade Banana Bread

Served toasted w ricotta & honey 7

Cranberry or Butter Scone

Served with clotted cream and preserves 7

Freshly baked pastries 5

Pecan pie

served with your choice of vanilla ice cream or whipped cream.
Brunch
Fresh baked flatbread

Gruyere, house made smoked butter and Lady Edison ham 12

Avocado Toast

Served with grilled halloumi and soft boiled eggs 15 (vg)

Mushroom and caramelized onion tart

Whipped goats milk feta and thyme 15 (vg)

Dante's smoked salmon

Poached eggs, horseradish cream and toasted brioche 16

Zucchini frittata

served on a Brioche bun with roesti, smoked bacon and Dante's tomato sauce 16

Grilled broccoli and kale salad

Freekeh, almond tarator and soft boiled eggs 17 (vg)

Ricotta pancakes

Served with roasted summer stone fruit and yoghurt 17 (vg)

Roasted cauliflower

Sesame dressing, crispy garlic, aleppo and herbs 18 (gf, v)

Mushy peas with fried egg and stracciatella

Served with smoked bacon and sourdough toast 17

Dante's signature burger

prime short rib & brisket patty with smoked bacon, beets, asiago, gruyere, topped with tomato & lettuce, served on a brioche bun 21

Dante's Granola

Served with seasonal fruit, honeycomb, and sheep's milk yogurt 15 (vg)

VG: vegetarian V: vegan GF: gluten free
Martini Hour
THE DANTE MARTINI

fords gin. noilly prat. kleos mastiha. amalfi lemon. scorched almond. sea salt 16

WITH A TWIST

absolut citron. plymouth. carpano dry. essence of grapefruit. lemon & lime 18

"DIRTY"

reyka. olive oil. olive bitters. pinch of salt. olive brine mist 16

SILVER BULLET

grey goose. bombay sapphire. kummel. noilly prat extra dry. lemon bitters. italian caviar 38

TOASTED MARTINI

grey goose. toasted rye. white peppercorn. dolin blanc. bitters. wheat 17

TABLESIDE MARTINI SERVICE

plymouth. noilly prat dry. orange bitters. all the bells & whistles serves two to four persons 64

20th CENTURY

brooklyn gin. lillet blanc. white creme de cacao. lemon 16

MARTINEZ

otto's athens vermouth. old duff genever. maraschino. curacao. boker's bitters 16

SMOKE ON THE WATER

sipsmith. fonseca white port. talisker. leathered honey. marcona almonds 17
Spritz Selection
MEDITERRANEAN TONIC

fords. manzanilla. olive bitters. pinch of salt. london essence tonic. bubbles 17

VERMOUTH CUP

dolin blanc. mancino secco. san pellegrino ginger. peach bitters. fruit salad 16

APEROL SPRITZ 2.0

aperol. contratto. rhubarb. orange blossom. rosé. pinch of salt 16

VODKA & SODA

grey goose. seasonal grapefruit & orange 16

THE SPANIARD

manzanilla sherry. cardamaro. amontillado. toasted orgeat. orange bitters. prosecco 16

SPICY FRESCA

montelobos mescal. G4 tequila. galliano. fluffy grapefruit & soda. agave. smoked jalapeno. aleppo salt 16

GINGER CHAI SPRITZ

ottos vermouth. dona chai. banks 5. sanpellegrino chinotto 17
DANTE SIGNATURES
AUTUMN 2020

elijah craig. fig. ambrato. vermouth blend. maple. manzanilla. peach & cocoa bitters 17

GOLDEN 'GARIBALDI'

campari. mezcal. smoked fluffy pineapple 13

BELLINI

spiced pear. Prosecco. All spice 16

$5 Mini Mary

grey goose. cold pressed vegetables. fennel salt. pickles

COLD PRESSED BLOODY MARIA

tequileno. cold pressed vegetables. aleppo salt. pickles 17

FLUFFY MARGARITA ROYALE

olmeca altos. orange curacao. fluffy clementine. lime. saffron. prosecco. lava salt 16

OUR BROOKLYN COCKTAIL

michter's rye. cocchi torino. st agrestis. luxardo & curacao raspberries. angostura 15

DANTE'S MANHATTAN

woodford rye. woodford bourbon. carpano antica. nocino. chocolate bitters. coffee bitters 17

OUR OLD FASHIONED

woodford rye. PX. palo cortado. orange bitter. chocolate bitters 17
Negroni Sessions
Negroni on tap

bombay sapphire. campari. martini & rossi 16

Negroni Bianco

brooklyn gin. quinquina. alessio bianco. carpano dry. lemon bitters. verjus 16

NEGRONI AZZURRO

bombay sapphire. luxardo bitter bianco. noilly prat. wormwood. blue 16

MEZCALITO

hibiscus infused montelobos. contratto aperitif. dolin blanc. cinzano 1757 dry. cherry heering 16

CHOCOLATE NEGRONI

fords gin. campari. punt e mes. tempus fugit creme de cacao. chocolate bitters 16

SBAGLIATO BIANCO 'on tap'

martini ambrato. quinquina. verjus. lemon bitters. sancerre 16
Dessert Cocktails
ESPRESSO MARTINI

grey goose. mr black. fresh espresso 16

GRASSHOPPER

green creme de menthe. white creme de cacao. branca menta. cream. valrhona chocolate 16

BOOZY AFFOGATO

santa teresa. white creme de cacao. px sherry. cafe panna gelato. fresh espresso. biscotto 16
Our A La Carte menu is available 12:00 pm to 10:30pm Monday through Friday.
& from 5pm on Saturday & Sunday.
A LA CARTE MENU
vegetarian (v) vegan (vg) gluten free (gf)
WHILST YOU WAIT

House cured spiced beef jerky 10

Fish skins crackling & salted egg 10 (gf)

Charcoal oven baked bread with smoked butter 6 (v)

Cheese Platter- Leonora I Manchego I Roomano I Brebirousse d'Argental I Willoughby I Blue d'Auvergne I served with honey, almonds, fig and grape cracker ( choice of one 8, three 22 or the full board 42.)

SALADS & RAW

Freshly shucked oysters, mignonette & lemon (gf) Half dozen 24 Dozen 48

Scallop crudo, grape aguachile, serrano 21 (gf)

Shrimp cocktail, pimenton aioli 20 (gf)

Iceberg salad with avocado, pecorino romano & Dante dressing 14 (v, gf)

Chicory salad, maple vinaigrette, apples, clothbound cheddar 18 (v, gf)

Roasted heirloom carrots, spiced carrot puree, sunflower seeds & herb salad 16 (v, gf)

FROM THE FIRE & CHARCOAL OVEN

(Winter Truffle Supplement - 4 grs 30 / 8 grs 55)

Roasted cauliflower, sesame, garlic chips, chilli oil & herbs 18 (vg, gf)

Grilled shrimp, butternut squash polenta, sage 22 (gf)

Crispy fried calamari, spicy marinara sauce 20

Smoked mushroom pasta with sunchokes & pecorino 24 (v)

Roasted branzino, sauce gribiche & rosemary potatoes 33

Roasted halibut, celery root, gigante beans, lardo 34

Dante's signature burger, smoked bacon, gruyere, beets, tomato & lettuce, on a housemade brioche bun 21

Skirt steak with salbitxada & grilled spring onions 28 (gf) $0

Fire roasted chicken with herb jus - Half 22 / Whole 38 $0

Sides

Green peas with stracciatella & basil 11 (vg, gf)

Grilled broccoli with anchovy, garlic & chili dressing 11 (gf)

Crispy fingerling potatoes, garlic aioli, and chives 11 (vg)

Wilted spinach, lightly sautéed in olive oil 11 (gf, v, vg)

Roasted squash 11 ( gf, v, vg)

DESSERTS

Tres leches, strawberry salad, cinnamon 11 (v)

Flourless chocolate cake, orange confit, fromage blanc 11 (v, gf)

Boozy affogato, santa teresa, white creme de cacao, px sherry, cafe panna vanilla gelato, espresso 16 (vg)

Caffe Panna Ice Cream made exclusively for Dante WV - buffalo milk & raspberry, vanilla, lemon meringue, pumpkin spice, or lemon sorbet 11 (vg)

Pecan pie served with your choice of vanilla ice cream or whipped cream 10

Home made apple pie served warm with vanilla ice cream 10

Seasonal pumpkin pie served with whipped cream 10
Penne Pasta

With a choice of either butter and cheese or freshly made pomodoro sauce 12
Wines
Sparkling

Champagne Brut Ultradition | Champagne Laherte Frères | France 15

White

Fiano di Avellino | Colli di Lapio | Campania 13

Diego | Bodegas los Bermejos | Diego Seco Ecologico | Canary Island 12

Sauvignon Blanc | Sylvain Bailly | Chene Marchand, Sancerre 15

Chardonnay | Domaine Pinson | Chablis 15

Red

Pinot Noir | J.K Carriere | Provocateur | Willamette Valley 16

Chianti Classico | Castell'in Villa | Italy 15

Tempranillo | Numanthia | Toro | Spain 14

Cabernet Sauvignon | Stuhlmuller | Sonoma 20
BEER
Stella Artois 9

D'Achouffe IPA 9

Reissdorf Kolsch 8
CIDER
Aval 9

Christian Drouin, Pays d'Auge Cidre 14
White
Loureiro | Aphros | Vinho Verde | Portugal | 2019 $40

Muscadet Sèvre et Maine | Domaine de l'Ecu| Granite | France | 2018 $55

Albarino | Bodegas Zarate | Rias Baixas | Spain | 2019 $60

Pigato | Bruna | Le Russeghine Riviera Ligure di Ponente | Italy | 2019 $60

Diego | Bodegas los Bermejos | Diego Seco Ecologico | Canary Island $60

Pinot Grigio | Alois Lageder | Porer | Alto Adige | Italy | 2018 $65

Fiano di Avellino | Colli di Lapio | Campania $65

Treixadura | Luis Rodriguez Vazquez | OS Pasas | Ribeiro | Spain | 2017 $70

Garganega | Pra | Soave Classico | Monte Grande | Italy | 2018 $70

Vermentino | Yves Leccia | Patrimonio | Corsica | France | 2018 $80

Friulano | Borgo del Tiglio | Friuli | Italy | 2016 $85

Sauvignon Blanc | Francois Crochet | Sancerre | Les Amoureuses | France | 2018 $95

Chardonnay | Bachelet - Monnot | Bourgogne Blanc | France | 2018 $70

Chardonnay | Pommier | Chablis 1er Cru Côte de Lechet | France | 2018 $90

Chardonnay | Prunier - Bonheur | Auxey Duresses Les Crais | France | 2017 $95

Chardonnay | Joseph Colin | St Aubin | Sur le Sentier du Clou | France | 2018 $140

Chardonnay | Pierre Girardin | Meursault | Le Limozin | France | 2018 $160

Chardonnay | Domaine Pinson | Chablis $75

Chardonnay | Tyler | Bien Nacido Vineyard | W Block | 2017 $130
Rosé
Txacoli Rose | Txomin Etxaniz $50
Red
Gamay | Michel Guignier | Morgon | Canon, Beaujolais | 2018 $ 55

Mencia | Algueira | Ribeira Sacra $60

Listan Negro | Suertes del Marques | La Solana | Canary Islands, Spain | 2018 $65

Pinot Noir | Domaine Bachelet-Monnot | Marange | Clos de la Boutiere, France| 2018 $95

Pinot Noir | Domaine Arlaud | Roncevie | Morey St Denis, France | 2018 $135

Pinot Noir | J.K Carriere | Provocateur | Willamette Valley $80

Nebbiolo | Luigi Giordano | Cavanna | Piedmont, Italy | 2016 $75

Nebbiolo | Giacomo Fennochio | Langhe | Piedmont, Italy | 2018 $45

Tempranillo | La Rioja Alta | Vina Ardanza | Rioja, Spain | 2012 $80

Mourvèdre - Grenache | Danjou Banessy | Roboul | Roussillon, France | 2018 $85

Sangiovese | Castell'In Villa | Chianti Classico $75

Garnacha | Alvaro Palacios | Les Terrasses | Priorat, Spain | 2017 $90

Tempranillo | Emilio Moro | Malloelus | Ribera del Duero, Spain | 2017 $110

Pinot Noir | Peay | Scallop Shelf | Sonoma | 2017 $125

Nebbiolo | Cavallotto | Barolo | Brico Boschis | 2016 $145

Pinot Noir | Peay | Scallop Shelf | Sonoma | 2017 $125