Main content starts here, tab to start navigating
A Taste of Italy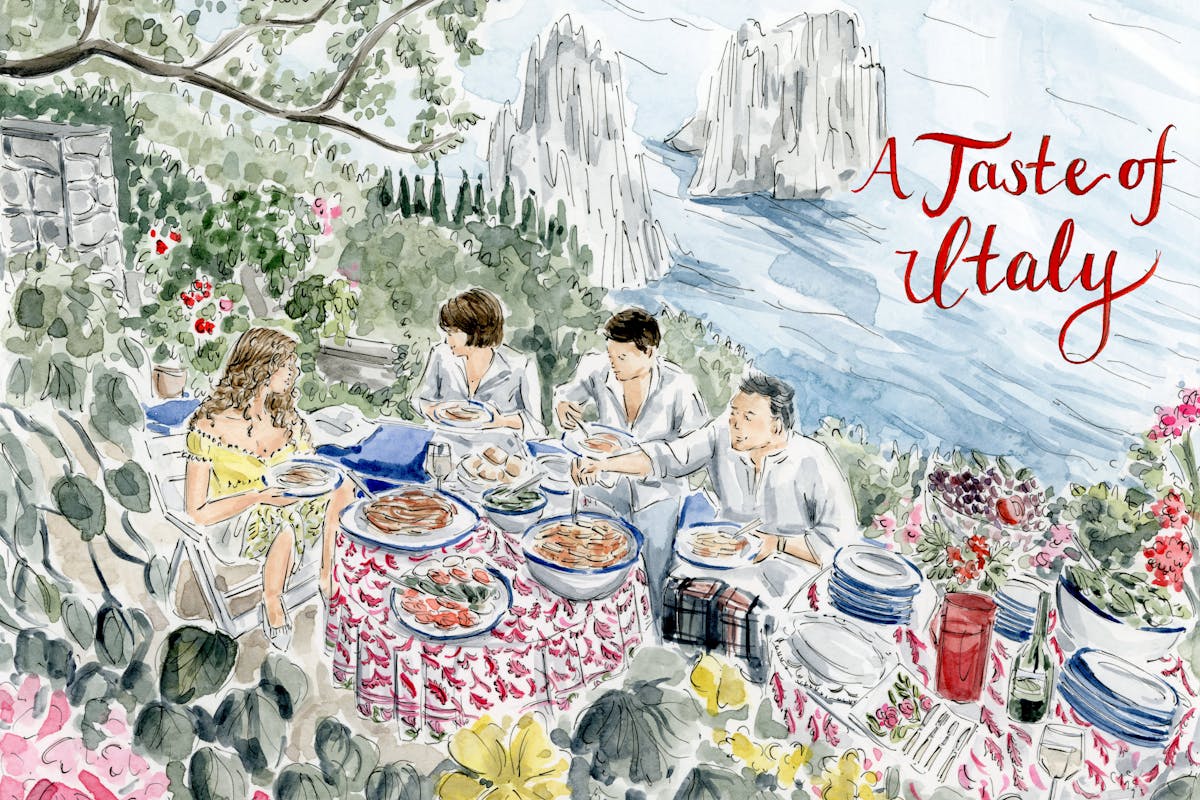 Caffe Dante has been a beacon for the community of Greenwich Village since it opened its doors in 1915 as a gathering place for Italians who found themselves far from home in New York City. It was here that Italian-Americans kept company, reminisced about the motherland, and carried on century-long traditions centered around food and drink.
While Dante's evolution continues, the team's mission to honour its legacy remains. It is this mission that inspired Dante to go back to its roots and invite Italians to join our team behind the bar and share "A Taste of Italy."
Caffe Dante's "A Taste of Italy" is an ongoing program that brings together Italian hospitality legends from around the world and invites guests to learn about the tradition of aperitivo from those who know it best - the Italians.
x
We are excited to kick off this programming with a series of bar pop-ups through the month of March, inviting some of our favorite Italian bars and bartenders to serve a menu of their favorite Italian cocktails. Salute!
February 28-March 1
The Donovan Bar (London)
Salvatore Calabrese & Federico Pavan
As one of the world's leading bartenders, Salvatore Calabrese, also known as "The Maestro," has a long resume as an award-winning global powerhouse, sought-after judge for worldwide competitions, and former President of the United Kingdom Bartenders' Guild. Joining Salvatore is his right-hand man, Federico Pavan, Director of Mixology.
Situated within Brown's Hotel in Mayfair, the Donovan Bar is an intimate and sophisticated lounge that has hosted some of London's most discerning drinkers for decades. The Art Deco bar takes its name from the celebrated 1960's photographer Terrance Donovan and is home to some of his most iconic prints. The menu features a mix of Calabrese's legendary classics alongside original cocktails from the bar team inspired by the history of London and the hotel.
March 6-8
Belmond Caruso (Ravello)
Tommaso Mansi + Luigi Gallo
Perched on a cliff edge 1,000 feet above sea level, the Belmond Caruso is set in an 11th-century palace in Ravello, overlooking the enchanting Amalfi Coast. The rich interiors of the hotel are brimming with original frescos, vaulted ceiling and antiques - which pair beautifully with the fragrant gardens of roses and lemons trees. The bar program is lead by Tommaso Mansi and Luigi Gallo, both natives of the Amalfi Coast.

Tommaso Mansi was born in Minori, were his family owns a lemon orchard of "Sfusato Amalfitano" - an ingredient that has provided much inspiration for his cocktail creations. His mission is to transmit the flavors and aromas of his beautiful land with enthusiasm through his beverage menus. After spending years working at cocktail bars around Europe, Luigi Gallo felt a draw back to his homeland and found himself at Caruso, where brings an international sense of hospitality and culture to compliment the local flavors and culture of the Amalfi Coast.
March 13-15
L'Antiquario (Naples)
Alexander Frezza
L'Antiquario is a moody, speakeasy-inspired den from internationally-acclaimed Neapolitan bartender Alexander Frezza. The beverage menu features classic cocktail recipes, contemporary and modern inventions as well as a dedicated Champagne selection. The bar is warped in art-nouveau wallpaper and features velvet banquets and vintage accents - the perfect backdrop for the traditional, white jacket-clad bartenders and live jazz bands.
March 20-22
Freni e Frizioni (Rome)
Riccardo Rossi
Set in a former mechanic's workshop, Freni e Frizioni is a hotspot in Rome's Trastevere neighborhood offering a cool, contemporary take on aperitivo. The design of both the interior and the cocktail menu are inspired by its former life as a garage - with a rustic-punk interior and "Driver's Manuals" in lieu of menus. Patrons can be found spilling out into the piazza late into the evening to enjoy the forward-thinking approach to aperitivo from Riccardo Rossi and team.